Post by Dmitry Molchanov on Mar 5, 2016 18:15:59 GMT
February 2, 2047
0729 Hours
Federal Governmental Institution - penal colony № 6 Federal Penitentiary Service of Russia in Orenburg region [Black Dolphin Penitentiary]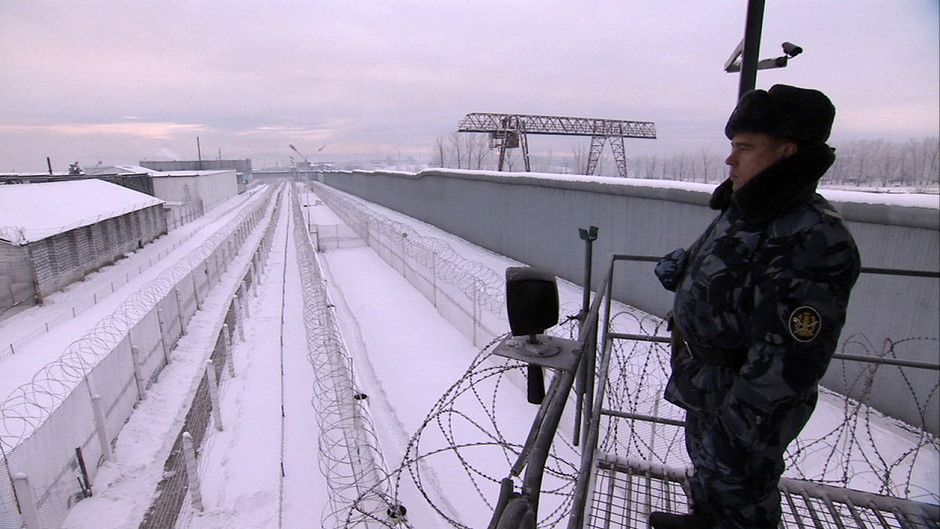 Black Dolphin Penitentiary was quiet today. Inmates didn't scream, guards didn't yell, and the facility was much more heavily guarded than usual. This was a big day for the Russian Federation, and as guards on towers looked upon the road for the armored truck that would be carrying Package-0, they kept Kalashnikovs at the ready. They looked down the road for nearly 10 minutes already, waiting for the truck to come into view. Eventually, it id. As they looked over the horizon, they saw it: a black, heavily armored truck being escorted by actual military personnel in APCs.
"A vot i on! Derzhite oruzhiye obuchennykh na upakovke [Here he comes! Keep your weapons trained on the package]!" Guards immediately trained their assault rifles upon the armored truck, as did the BTR-80s, all in an effort to keep the package from escaping. As it arrived at the gates to the penitentiary, two armed guards and a German Shepard on leash were brought forth to keep the Package-0 from escaping.
"Otkroy eto [Open it]!" one of the guards yelled, and the driver and another armed guard from the passenger seat opened up the back, revealing Package-0, chained to the back of the vehicle like a dog. He looked up, and saw all the Russian guards pointing their weapons at him. The man's face, as seen prior, looked just as damaged and decayed as it did on television.
"Welcome to Black Dolphin, Mr. Al Ghazi. You're well-known around here," one of the guards stated. Omar just stared blankly, not even saying a word. But the malice seething off of him was felt, and it was unnerving.
(OOC: Ignore the Arkham Insider thing. I couldn't find a decent-enough image.)
"Poluchit' yego v forme. YA khochu yego v svoyem novom dome na o-vosem'sot chasov [Get him in uniform. I want him in his new home by o-eight-hundred hours]." the warden stated. Immediately, the guards grabbed Omar and put him in the submissive position to begin moving him to get his new uniform. Only minutes later, he was being shoved down the hallway to his new cell.
"Enjoy your stay, Warlord!" one of the guards stated as he shoved Omar into his new cell. It was then that Omar looked up to the guard that had shoved him in.
"When I get out of here, you will be the first to die," he threatened. The Russian merely laughed as he shut the door on him and looking in.
"I would like to see you try, nakip' [scum]."