Post by Xingmin Wu on Jan 1, 2016 17:30:25 GMT
Good evening. This is Xin Wenren.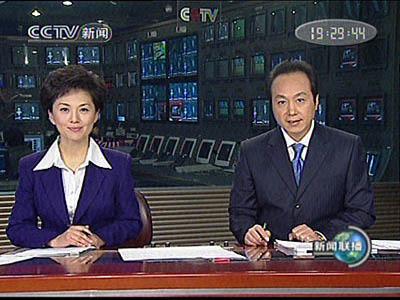 Another suicide bombing occured yesterday in Medina, December 28th 2046. There is much evidence that this terror attack links back Saudi Arabia. Many suspect that there is indeed a terror cell in the country, but the Saudi King Abdullah claims that it is not dealing with any problems with GLA terrorists.
The Chinese Leader thinks otherwise.
"If our allies are being attacked by terrorists from Saudi Arabia, it is our duty as the leader of the Sino-Arabic Alliance to respond. If Saudi Arabia cannot deal with their terrorist problems, China will take action."
This speech was followed by another announced military deployment of troops to Medina. By the end of tomorrow, China will number around 30,000 soldiers in the country. Many believe that an invasion of Saudi Arabia is to follow.
Chinese Soldiers pose behind Troop Crawler
The Global Liberation Army has not yet claimed this attack, but they are responsible for another attack that occured a few days back, coinciding with the christian holiday of Christmas. An orange cloud was spotted in North-Western Germany that day, in the middle of a deep forest. It was confirmed that this was a fear toxin attack, orchestrated by the GLA's imfamous leader, Omar Al Ghazi.
The attack took place in a log cabin in a remote area of the forest. This attack resulted in a dozen wounded and a few dead, but one of the more important victims was the ECA's supreme commander himself, Jurgen Adler.
Jurgen survived the attack, and was treated in a nearby hospital. This attack was followed up with a hostage situation initiated by Omar, who demanded to have a personal converation with the Supreme Commander via video-messaging.
This string of personal attacks against Supreme Commander Adler is seen by many as a bit strange, but others view it as a sign of Omar's arrogance. Pan Dafu says that, "These events are not strange if you consider Omar's childish and arrogant personality. Jurgen Adler was in many ways responsible for the attack that caused the deformation of Omar's face. Omar let his personal rage take over, and must have vowed revenge against him. This childish attitude is not what one expects of world leaders, but then again, calling Omar a world leader would be giving him way too much credit."
Many of the great powers of the world are becoming increasingly concerned about the GLA's growth of power and influence throughout 2045-2046; however only one seems to be taking any real action: Chairman Wu Xingmin of the People's Republic of China.
Chinese soldiers in Sudan
In the fall of 2046, a new series of deployments to Africa have taken place. Troops from all over the Asian continent have volunteered to fight against the GLA menace. The Greater Asian People's Alliance now numbers over a million troops on the continent, with over 270,000 Indonesian , 110,000 Vietnamese, and 80,000 Thai soldiers.
Member countries of the Sino-Arabic Alliance (excluding Egypt and Sudan, who has their active military on the frontlines) have also committed a lot of manpower, still wanting revenge for the Mecca attacks. Yemen, Jordan and Medina have contributed a total of 150,000 soldiers towards the fight against the GLA in Africa.
With such overwhelming manpower, one can only wonder what the Chinese Leader, Xingmin Wu, is planning in Africa.