Post by Omar Al-Ghazi on Dec 28, 2015 5:25:54 GMT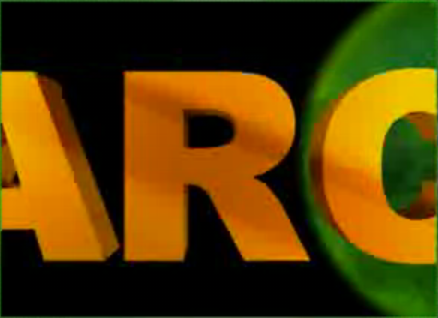 "Good morning, and welcome to the 7:30 news of Africa. I am Abd Al Mumin, and here is today's top story: Fear Toxin in Europe. That's right. Locals living close to the Black Forest in Germany reported that they heard the sounds of gunfire over the hills, and saw the remnants of an orange fog flowing above the German countryside."
"According to what little information was given aside from our good friends at ENN, Supreme Commander of the European Continental Alliance and "terrorist sympathizer," Jürgen Adler, was at the scene. According to the Supreme Commander, he woke up to be in a hallucingenic nightmare cast by the very toxin he was breathing in. Whether or not this is a ploy to make the Grand Sultan, Omar Al Ghazi, seem like he has more reach than he should is up to debate..."
*Abd Al Mumin's lip begins quivering as he clearly looks nervous about something*
"Alright, you got me! Omar did it! He has more reach than any of us ever imagined! If this gets out to the air, please tell my family that I love them and that he can burn in He..."
*the signal is cut short and the ARC News logo is replaced with orange static, before it comes back on to reveal Omar staring at the camera, with screams of terror echoing in the background*
"Forgive Mr. Mumin. He needs to 'reevaluate' some of his career choices. Now, onto what you really want to hear: the blasphemies and lies that Adler gives you to believe that he is a right and just man. What you believe you see can deceive you, as he has no compassion for those who just wish for freedom. Example A: he was the man who shot at me back in Bangui, and savagely deformed me beyond recognition for enlightening the good Catholics and Muslims of the world...that's right, I know your little
secret
. Example B: he kept his influence in the territories he let go by keeping armed guards to steal my peoples' resources. And finally, example C: the man who worked with imperialist, savage nations who would rather see their interests go their way, rather than allow for a simple man to live his own life"
*Omar brings the camera closer to his face, revealing his terrible disfiguration in gruesome detail*
"My toxin was my way of getting even, Adler. An
eye
for an eye, they always say. Now, listen closely, because I will only say this once. Innocent lives are at stake, and the only way you can save them is if you speak with me. I will give you two weeks, or these innocent men and women
die
!"
*Omar turns the camera to reveal African mercenaries, hired guns, holding the news crew hostage, of whom are screaming in utter terror while the mercs yell and scream obscenities at them*
"Speak with me on the private channel that I will send you via a private messenger, or you will be responsible for more lost lives, and I'm positive that you don't want that. Remember, I have eyes everywhere, even where you may not expect!"
*ARC News feed is cut after Omar throws the camera to the ground and walks away, leaving only static to the watchers*