Post by Xingmin Wu on Jul 18, 2015 19:41:18 GMT
Now with the GLA committing such attrocities such as their unforgivable nuclear attacks against civilian targets, as well as the development of newer, more inhumane biological and chemical weapons, it has become clear the the Global Liberation Army is truly the biggest threat to world peace and security.
Only a few days ago, had they revealed an unbelievable form of cruelty in the form of a new chemical weapon. The Sudanese Qianyan Fangyu Base was attacked three days ago by this weapon. This weapon is a mix of dozens of different kinds of airborne hallucinogenic drugs, designed to cause intense visual and auditory hallucinations, and emotional stress. This weapon can turn a man insane within minutes, and the effects could last hours.
The world is in shock, and preparing to retaliate. The GLA must be brought to justice. what will be China's response?
Since the GLA has re-surfaced in Central Africa in 2040, China has had a standing force of around 400,000 strong securing their allies in the region.
There have been numerous reports and predictions of a massive Chinese military buildup in Africa. Just yesterday, it was reported that two entire mechanized infantry divisions, 40 000 troops, have arrived in bases in Sudan. This would be only the first round of new overseas deployments into Africa.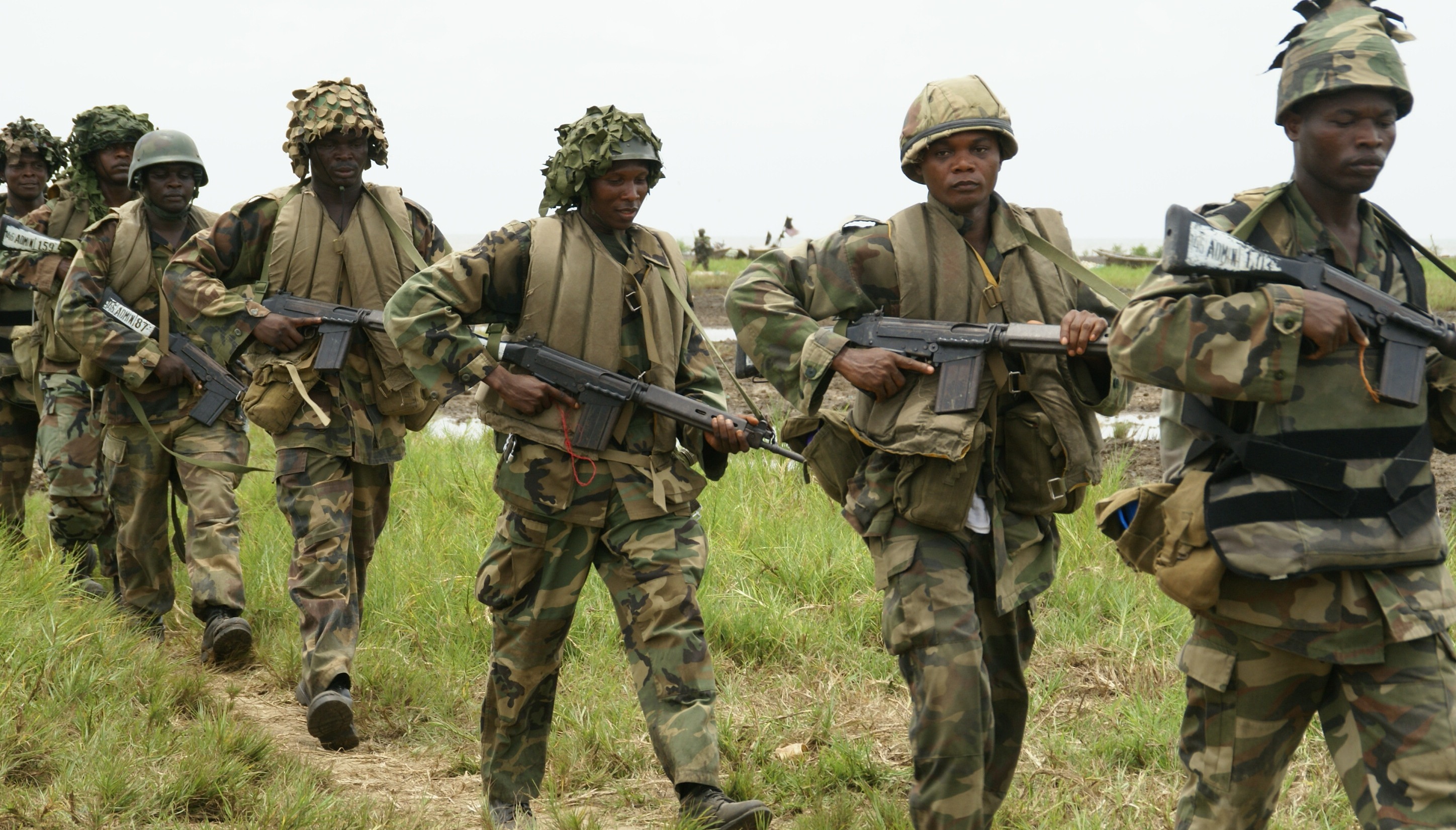 Chinese leadership assisstants and military advisors in the Nigerian Federation are expanding and speeding up the training process of the Federation Defence Force. The Federation Defence Forces' numbers have been growing rapidly ever since its creation, as more and more people began to realise the GLA threat and decide to join the ranks to fight them. The Federation Defence Force today has swelled to close to 300,000 active duty personnell, with almost 400,000 recruits attending training, another 400,000 men currently held in reserve.
Other GAPA members have begun pledging their support as well. In the past few weeks, close to 20,000 Cambodian and Burmese volunteers have signed up to join Chinese auxillary divisions in Africa, such as the Volunteer Corps and the Red Guard.
The most surprising country to join the fight against the GLA is Indonesia. Though not officially an ally of China, the leadership of the two countries have expressed their desire to cooperate both economically and militarily. Finally, this morning in an announcement, the Indonesian President has pledged its support for China in any upcoming campaigns or wars against the GLA.
This announcement was praised by China, however many parts of Indonesia remain divided on the issue. There seems to be a lot of unrest and growing anti-Chinese sentiment in several islands of eastern Indonesia, including the Papua province of New Guinea, and the Maluku islands. There are fears among the Indonesian leadership, that should they join the GAPA, or join China's war against the GLA, that the region would protest and erupt into civil violence.
Nevertheless, there seems to be a large buildup of Chinese military, and Chinese-affiliated Military in Africa, as a response to the GLA's numerous and attrocious attacks. Some think this is purely defensive, though many believe that the CPC may be preparing for all-out war.