Post by Mendoza Chávez De La Hoya Card on Feb 25, 2017 15:14:54 GMT
SAPcTV News: Mendoza's absense
{fancy intro}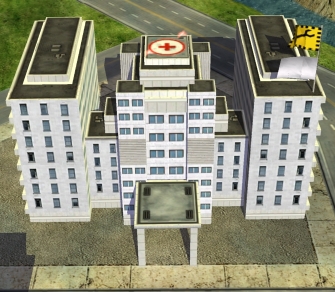 "Good evening ladies and gentlemen and welcome to this special newsflash from the SAPcTV news broadcast network." The host started this broadcast. "Just recently our president has been discharged from the hospital. After 1 month (give or take
)of being held there, even without any word given why or what the reason is, President Cardinal continues his work once more. Even now, we are not sure why the President was taken into the hospital."
"We switch live over to our reporter in front of the governmental palace. Ricardo do you have any news?" And the men in front of the Palace replied: "No there is still not a single word given why President Cardinal was missing for over 1 month. However, his spokesmen indicates that the President is in good health and back to fulfil his role."
A video popped up on the TV, an interview earlier was taped.
"Yes President Cardinal is in good health and that's all we are going to say about it…" the spokesmen started. A few reporters firing some questions to him… "Can you tell us what President Cardinal currently will do?" "Yes. There are a few tasks which will be taken care of first. For example: his tour through the SAP allied countries, official visits to local country leaders and the ceremony for the Russian stationed troops." The spokesman said. "Any news about foreign policies?" "Actually yes. President Cardinal will oversee the rumours about a possible trading agreement with China. And I am permitted to inform you that our president will have a top meeting with our army commanders for several issues."
The image were removed from the screen and the reporter once more came up.
"Yes it seems like our leader has a busy schedule to pick up." Ricardo picked up the conversation with the host of the news broadcast. "What is this news about the meeting with our army commanders?" The host asked.
Ricardo pressed his finger to the earpiece. "Well there is of course the situation in the Caribbean. Perhaps some breakthroughs can finally be arranged. As also some smaller events like the war on the cartels." Ricardo started. "And don't forget the war in Central Africa, and the several larger movements near various coastlines world-wide."
"Thank you Ricardo. In other news: The government recently has put allot of energy and funding into a large scale project. Many new job vacancies has recently being opened. This gives plenty of opportunity for the inhabitants of the South American continent. These jobs are all over the employee ladder of choices: Constructors, scientists, janitors, cleaners, managers, officers and the list goes on and on. More information can be founded on the website of the SAP government, under the link 'vacancies'."
"With this happening, it seems that the Cardinal-government is willing to fulfil one of the greatest promises, to lower the unemployment ratings. Civilian organizations cheer to this news, while financial institutes frown their eyes. Biggest question is, how is the SAP going to keep this up, paying for it, and making sure this 'balloon' doesn't pop. We will come back later to this."
The host pointed his head to a different camera angle. "In the last topic: it seems that our science teams in Russia are nearly done with their research on their quest as requested by Moscow. We expect soon more of this."
Suddenly the host received a piece of paper while he was intended to prepare to end this broadcast. Quickly reading it, he faced up the camera again. "This just came in: President Cardinal shall shortly host a press conference. He will be personal be there and also answer questions from the reporters."
"This was another broadcast from SAPcTV news. Thank you for watching and have a nice day."
{Simple outro tune}