Post by Wang Xi Jintao on Oct 12, 2016 18:37:51 GMT
CCTV

China welcomes Korea!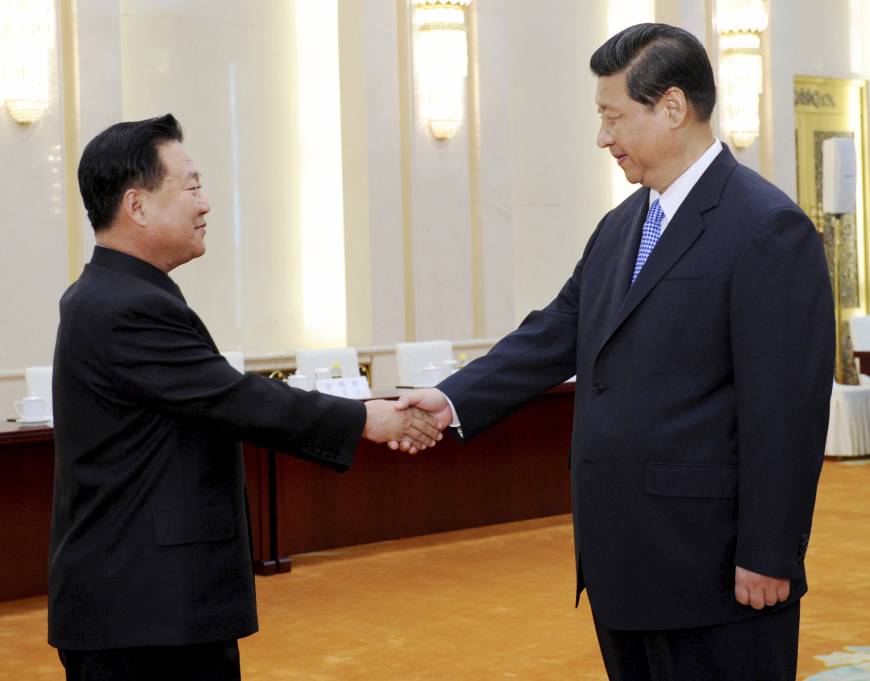 "After an easy meeting, the humble leaders of China have offered the representatives of the honourable United Republic of Korea a seat in the GAPA organization. Main terms of agreements where easy for our leaders to solve: bringing wealth and prosperity to the people of Korea. With this move the honourable leaders of China have made their statement: Not everybody is depending on the humble Dollar anymore." The news announcer started.
"China already assembled a team of experts to fit the gaps which the Japanese supervisors held in the Republic of Korea. Rumours that Japan is furious about this cannot be confirmed right now. The humble rumours are mostly based on 2 possible facts: 1. Japan is tremendous disappointed by the sleeping NAU organization. 2. Japan will take matters in their own hands, without the NAU's support nor confirmation. Yet our brave leaders already taken measures. With this possible upcoming threat from overseas, the honourable Chinese High Command have ordered large troop movements to protect what's rightfully ours and the Koreans. China will not make the same mistake as the former Korean partners did."
"This happening will be beneficial for the already large Chinese economy. With the upcoming possibilities in the Korean Lands, producers and financial bureaus are positive for the upcoming future. The Korean infrastructure needs to be upgrades tremendously, and will be most likely taken care by the Chinese 7th Branch."
(One of the last public appereances from Kim Jung-un before being captured)
Continuing: "The Chinese officials were not reachable for a statement about Japan. Desiring to first study this happening, and providing later information, we will continue this later. In different news: North Korea's former dictator Kim Jung-un will be transferred to the honourable Chinese soil. After the agreements have been closed the DRPK Leader will be brought over to a secret Chinese facility."
More later…