Post by Mendoza Chávez De La Hoya Card on Aug 21, 2016 18:16:10 GMT
The day after the UN…
The entire government of the South American Pact gathered in the main room. Each member of the government taking their place, talking a little towards their neighbours, waiting until the President would enter the room. It was a meeting in which Mendoza urged that each member should be representable. TV and Radio were allowed to be in the room.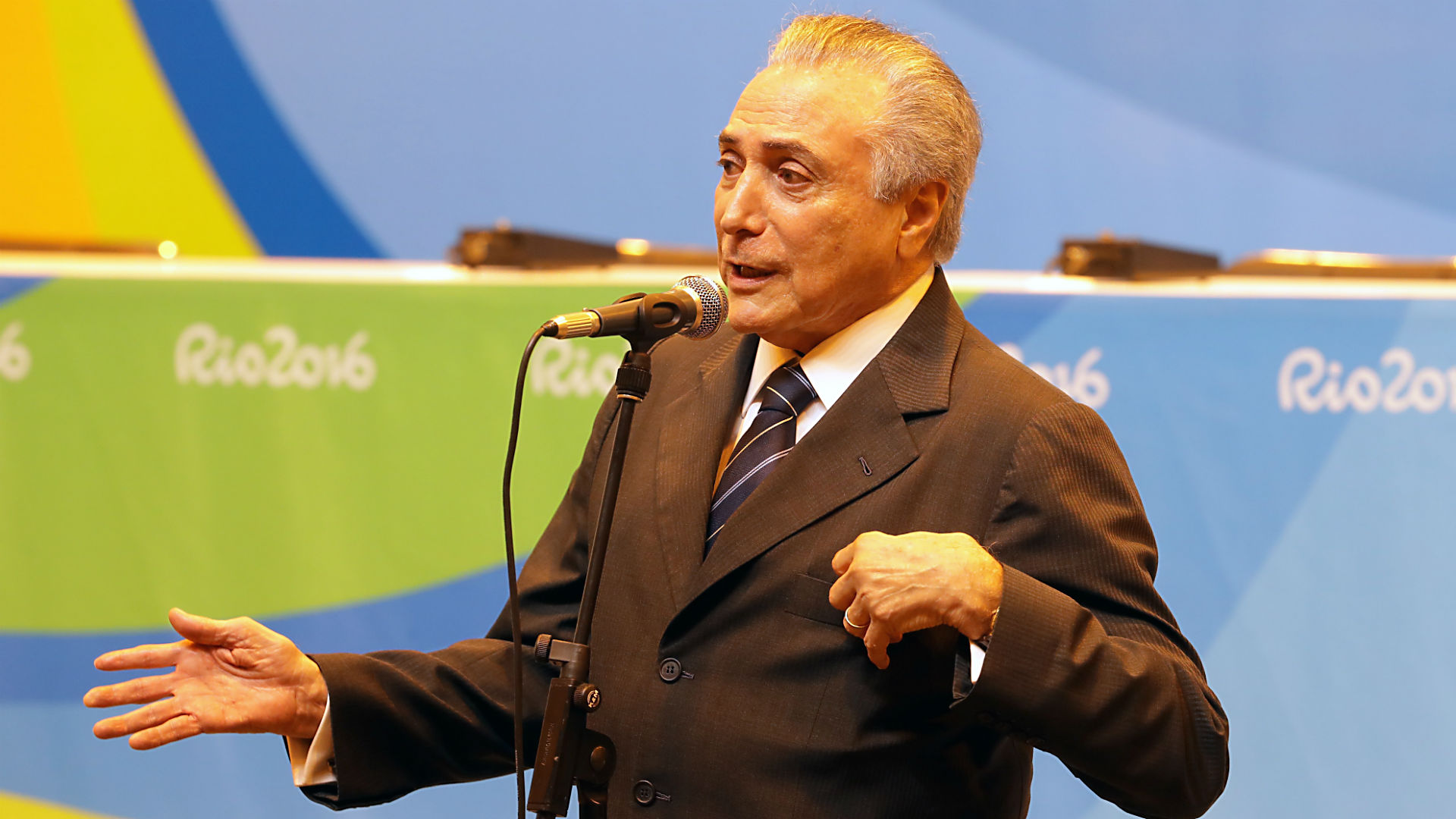 A few minutes later, a backdoor opened and Mendoza Chávez De La Hoya Cardinal walked in with some secretaries who took their place. Mendoza stood behind his Presidential Desk, while his chair remains empty.
"Ladies and Gentlemen, please arise," he spoke. "We will hold 2 minutes of silence to pay our condolence to the victims of the terrible terrorist attacks in Europe…"
Small rumour occurred in the room, as the government members shove their chairs to the back, and stood instead of sitting. Several looked towards the ground, others just stone cold in front of them. Mendoza himself was one of them who just looked straight forwards, not sure to whom or what. Time passed… 1… 2 minutes..
"I have written a letter to the European Leaders to show our condolences." Mendoza said while everyone still remained standing. He grabbed a copy of the letter and start reading out loud…
From:
President
Mendoza Chávez De La Hoya Card
To:
Field Marshal
Archibald Stanford
Subject: Condolences from the SAP

Sir,
With deep feelings I received news of the horrible bombings in several places within Europe. I cannot believe that even today, Europe still suffers under small terrorist cells who just pick on local citizens to force their way of thinking on to. There is no good explanation to make your point by hitting the innocents.
Fear is an enemy what is a bad advisor. I can only hope that the respective leaders and of course, your administration, can overthrow this feeling and overcome this horrible happening.
The people of the South American Pact, how different we sometimes may be, want to let you know that they feel with you. Therefore, as their leader, I want to bring out official our condolences for the ones who lost or got suffered in one way or another.
To even display our respect for the fallen ones, I will order a ceremonial moment of silence within the next official governmental meeting.
With deep condolences,
Mendoza Chávez De La Hoya Card
President of the South American Pact
(OOC: As seen as sended after the Bombings of Brussels and places. I was originally planning this after the Summit, but yeah. I fucked up with the dates like displayed in Skype)
"I will thank you for your respect which all of you just showed. You may retake your seats.." Mendoza said while grabbing is own. Some small rumour once more filled the room while everybody retaken their seats. TV camera's moved across the room to pick several angles of this.
Mendoza grabbed several pieces of papers. "Ladies and Gentlemen. With the recent happenings at the UN, I would want to take this opportunity to speak about them." He coughed once and continued.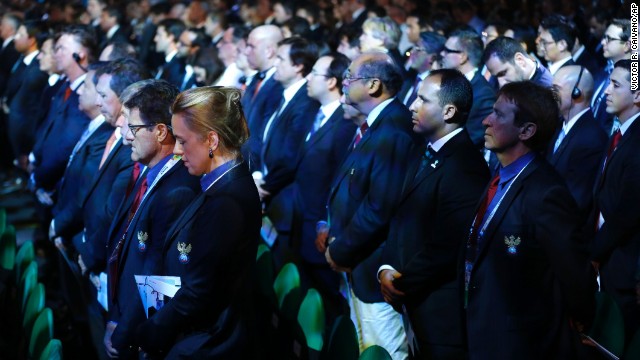 "President
Dmitry Molchanov
of the Russian Federation had urged on this meeting as we all know. As the representatives of the SAP we went and found out that the Solaris incidence still isn't a solid case. There might become more information somewhere later from the Russian Prime Minister, but until then, we have to wait. This means, that the accusations against this European satellites are not gone, but neither proven. Until proven, the South American Pact cannot use the Europeans as the one to blame for the misfortune in the North of the SAP and the Caribbean. Therefore, we will just increase the help in those areas and continue strengthening our bonds and relations."
Mendoza took some water before continuing. "About the rumours from our neighbours from up North. The NAU President
John Fitzgerald Kennedy II
took a gamble with the Russian Leaders. This concerns us, as we are afraid that this is just a small excuse that Washington can stick their nose once more in relations what isn't theirs, nor are they a welcomed guest. I stated that the SAP is against this, especially in the front of a possible war, and just by a gamble. This childish behaviour is not acceptable. But they continued by mentioning that a wanted terrorist was located in India. This brings more confirmation that the North Americans are just undermining the SAP relations in either political, as also in trades."
Mendoza took a moment to give his eyes a look through the room. "I will meet President Molchanov shortly, as we agreed on strengthening several relation aspects between the Pact and the Federation. With this all, I am forced, and I gladly will, bring this entire matter back to his mind. We cannot use this, since I took knowledge that there is already a small anti-Russian feelings with our citizens (OOC: Shockfan's idea; Just imagine that outlanders are solving your nation problems. It will always give some grud against them from nationalists), but we must keep in mind that the Russians were the ones who were there in our time of need. Second, we have a good trade relations with them, and the government of the SAP would keep it this way or even continue growing together."
Taking some water again, Mendoza continued. "It has come to our mind that the large scale criminal organisations in the SAP could be infected by the USA Intelligence system. This is currently just an idea and will be investigated. Therefore, the SAP will not accept interferings from up North, as by the mafia business across our nations. IF… and I say.. IF the USA has something to do with our criminal problems, it will be a total different scenario. Until then, I will, as President of the SAP, urge my college President Molchanov to NOT form an alliance with the capitalistic imperialistic nation of the United States. But enough of this…"
Mendoza coughed a couple of times. "China (
Wang Xi Jintao
), an important trade partner of several of our nations, seems to have some problems aswell. With some bad tastings while leaving the UN, it came to my mind to try and solve the tensions between Moscow and Beijing. It would be a good idea to host such a diplomatic summit in Brasilia, capital of Brazil."
"As for our military reforms, I can gladly inform you all that Navy Commander
Ramon Cañarte Valverde
is taking care of this. We are sure that this proven commander will do a good job. Together with the Navy, the entire military will see their budges increasing. While former SAP governments weren't capable of building the SAP to a world power, I will do whatever I can do in my power, to prove that we are not just a secondary Third World Country. We need our allies close while building a better future, and make an end to the continental criminal organisations, so we can better focus for a brighter future."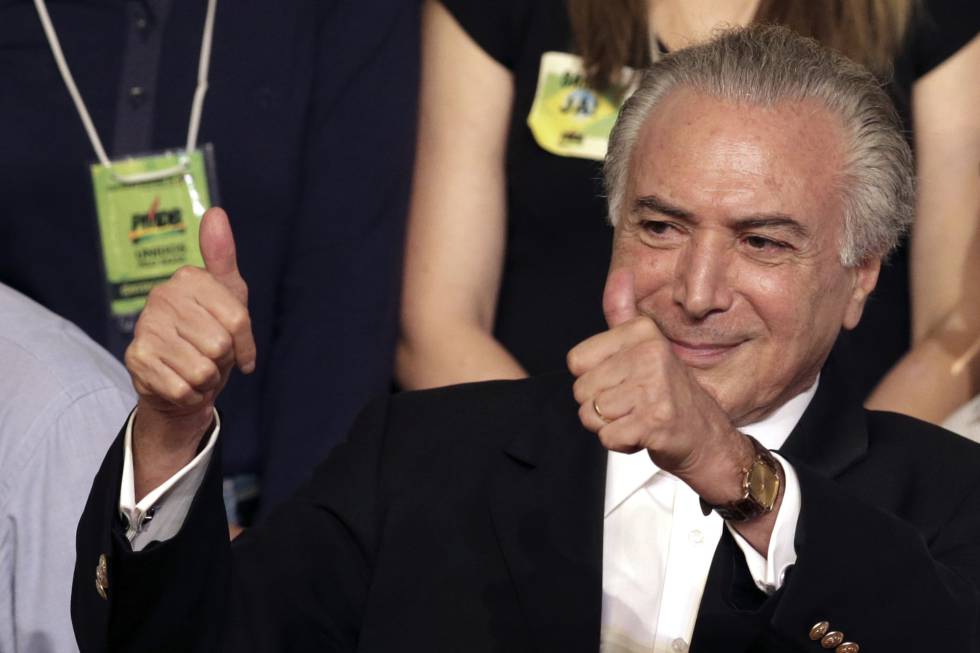 The audience stood up and applaud. Mendoza waved to several of them while smiling and sometimes giving a thumbs up. However he seemed calm, in his mind he continued being nervous. Many thoughts kept this man busy, at least for the very short near future..
The government members remained continuing what they are doing. Meanwhile Mendoza slowly retake his seat and the room becomes once more calm. Several lesser important issues came up but the TV and radio stopped here. It was outside their interests.