Post by David Van Rotterdam on Apr 7, 2016 11:28:24 GMT
Like I explained to you yesterday:
China opened the ballroom.
While China and the ECA are busy for a time in the Middle East
, I tapped in. The Chinese made up the story of terrorism support and stuff.
Therefore, my actions are legit.
Second
, I waited for ages till you replied. you didn't, nor let anything hear from you. I can proof that. I can proof I contacted you multiple times.
Most people among us, are aware of this. But again, I can proof it.
Stop being lazy and act as a commander!
While
Rosalinda Alfonse
tapped in, I reacted mostly to her post (my last reaction on that thread). China mades their moves, and so can you.
China made agressive stands against the Saudi's. Yet also they worked out that Saudi wants
help from the US
.
You already had an opportunity to make preperations. even that, you didn't.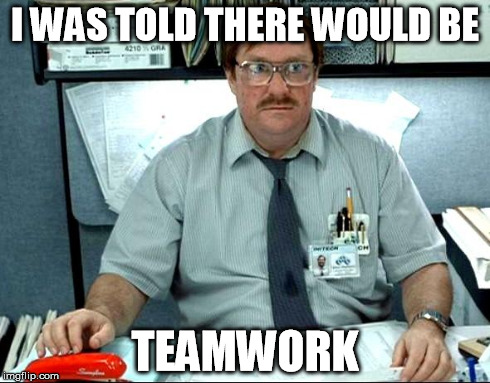 Now your request: I was... yes,
WAS
, open to talk about certain matters. I only demanded an advantage. Where first
Zhang Ping
felt being attacked, it was not the advantage over China in common. Even @thecellfigured that out by himself. Yet, it was also not on the US side.
It was only in terms of already gained ground
. I am invading this single country,
from 4 different angles, directly partners of the ECA. I prepared for it. I worked the movements out, and even an objective list.
THERE
... lies my advantage-claim. China had to prepare for some reasons. I already had forces, AKA the forces which I put into those countries from the beginning. Backup forces where incomming, with a certain amount of transportation and redeployment time. I even worked that out. But still, East Arabia is more dessert then shit, easy for me to just take it... from 4 different angles.
Next..
I made agreements with China in the beginning. While this event was ongoing, more and more information came to my characters plate. I will still stick by that. So if you are that stubborn, Sam can check out things. I have my information from Europe, aka
Jürgen Adler
. I cannot openly speak about this.. here... Those are orders for my character to his superiour. The same goes with communications with China. Yet even till today, you failed to work out things on the RP site, referring to this. So.. who's to blame in this?
We got the 7 day rule.
I will stick with this. I will continue the battle in Arabia. Step in and make your moves, or be gone. In that case, I will ask
Steven Freephoenix
to replace you. If he is unreachable or whatever, then I will replace the US movements, as I have a fair knowledge about their capabilities with this event. Again, private information. I cannot publicate it.
If someone reacts to my next post within the 7 days, I will wait another 48 hours untill I reply. BUT, if a post from someone else, comes after mine.. but their work doesn't inflict my movements, or contain anything European related, I will ignore it and maintain the 7 days from my post on. How do I mean this? simple. Small personal reactions, like
Edmund Wilson
and
Dmitry Molchanov
had in England, or
GPU Leadership
and
Jürgen Adler
have as preperation/background story, doesn't contribute (my) part of this event.
I say this once more: No. we are not going to do this over. What garantuee do we have that you will be more active? None. Only your big mouth and kind of Karpish behaviour doesn't do any good. We continue this event. Tap in, or get out, and be replaced.
Personal Note:
I had thoughts about leaving the RP. While I am still not 100% whether or not I should stay.. I decided to post-phone my decision till later. I was somehow suprised by a comment yesterday on skype, that while I was absent, the RP was stagnating. I wasn't aware that somehow I can cause such things. I don't want to. If I decide to leave, then I hope people will just continue, instead of being depressed that this comes to an end, only because 1 ECA player leaves.
After the Arabia event, I will decide if I continue or not. Just to make sure that this event goes like we originally were planning.
PS:
GPU Leadership
Personally to you. Watch your behaviour, else I am going to question your integrity about this event. Stick with the original plans and story. If you do not, know that I will inform Sam and ask him about certain things.
Second
. This will be the first, and last event that I am playing with you. If I stay, I will never be an Ally, Neutral, or Enemy in an event where you participate. If somehow in the future you and the ECA are in the same event, despite the roles, location or situation,
I will not be there.
Communicating with you is like talking to a brick wall. At least the wall acts more nicely then you...
I will inform
Luigi De La Luciano
, that I continue for now on the RP. So he also can do his work. He lacks common knowledge about the ROTR universe, therefore he needs my help
Continue the Saudi Arabia event!


This is my last reaction on this matter. Case closed from my side