Post by John Miller on Jun 3, 2015 12:43:44 GMT
Coming up next!
A live anouncement from the whitehouse! But before that, a message from our sponsers!
Today President John Miller has invited the press to come forth on an anouncement to make.
3:30 Washington D.C.






After the comercial the cameras blinked red and the feed went live.Yet the president was missing from the cameras,he appeard infront of the press strangely enough with the same style blue union uniform from the other day.Checking his cufflings he looked up to the crow taking off his ha
Good Afternoon Ladies and gentlemen, Nice to have all of you joining me here today
Lovely day outside isnt it?
*The media gives a nod*
Well today I'd like to talk about the heroic stuggle our boys have been busy with half way across the world.Easy to forget the sacrifices made to sustain such pleasentrys eh?
Now you are all here to face a face of a man who would for once wish he was wrong.From the first days I made my canidacy offical the past week I've been instated in office.People have been saying Im over my head, that my cloth is not cut for the job.Well they were always wrong.
*The press give out a few chuckles but stops abruntly as they realise hes not joking.*
A few days ago I dismissed any concerns of my russian counter part had about the nature of our assault in cyprus.Yet even if Im getting readjusted to the modern way of life with television filiming and broadcasting everything theres one thing I kept watching: The recent anouncement of President Andrey.Belive it or not I even tripple checked if there was some sort of massive media error in the translations.Words cannot describe how I am feeling after rewatching that scene mixed with my ever presence in the sitauation room monitering the events taking place.But I digress,
President Andrey called disregarded the words I spoke to assure him of our peace keeping mission.
Shooting it down as "aggression and subjugation" on our behalf.As if we're a superpower thats goal is to gain geopolitical domminance through lies and deciet.
*The president looks at the crowd*
I hope your taking notes, and wrote down that last line.
That being said I'd like to move on.What Im about to do will be more ammo agaisnt me by my critques.Maybe it is a naive move, maybe it is foolish.
When the people ellected me they bestowed in me power, power that I could as easily lie to them with or power I could use to unleash the truth and nothing but the truth.With lord in my heart, always watching down on lil ol Johnny I choose the latter.For I cannot sleep well knowing that I have failed my people.
Let us begin;
*The president takes out a remote of sort and presse a button as the lights dimm abit for a video*
You see, I was one of the handfull of people who saw him right before he was killed.He seemed like a great man from the bare momments I had with him before his unkindly end.
*he played the recording of the transmission*
"John Miller continued negotiations with the President of Cyprus, Demetris Anastasiades. They were not going very well. "You sent US forces to my island in an attempt to influence me to let you build a base here? That will not work Mr. President." John Miller knew that this was not the best idea in hindsight, so he attempted to diffuse the situation. "I sent them there to provide support against any GLA terrorists or Balkan forces. Nothing more. We are not trying to invade your island." John Miller was pleased with his explanation, after all, it was partly true. "Mr. President, if what you say is true, then why are your forces locking down our capital here?" John Miller's expression went from a slight happiness to something.. cold, indescribable really. "I did not authorize that." Anastasiades continued. "And sending forces to secure our airport? What are we, terrorists?" Miller was not happy about this course of events. "I did not authorize that." Just then, one of Anastasiades' aides ran in, and talked to the president. "And you send your forces HERE to kidnap or kill me?" But before Miller could say anything, his aide quickly told him that these were BMDs, something the US does not use. Miller realized someone else wanted the island, or were at the very least trying to discredit the US. Suddenly Anastasiades spoke up. "Mr. President, if what you say is true, then please, liberate Cyprus. Take out whoever these people are, and free this city. Our national guard is at your disposal, and we are willing to support your own forces here. I'll send that message to all of my high commanders here before I leave myself." "Mr. Anastasiades, I will inform my own commanders of this turn of events. I will take back your country. I will not let these terrorists win." And then the video feed cut off, presumably because the Cyprus president did not want to die yet. Miller quickly informed his staff to set up an emergency meeting with the commanders in Cyprus, then activate the spy link."
*The lights came back up as everyone was speachless, with a grim face President John looked at the crowd*
You see we came here to establish diplomatic relations. We were in talks to liberate Cyprus from the Turkish republic but then things went wrong when the president ran away, then was murderd in cold blood.We have footage of that too
*The video plays behind him and after its done*
Today our forces have been engaged by what has been said to be "Kazakh PMCs " both on land and air.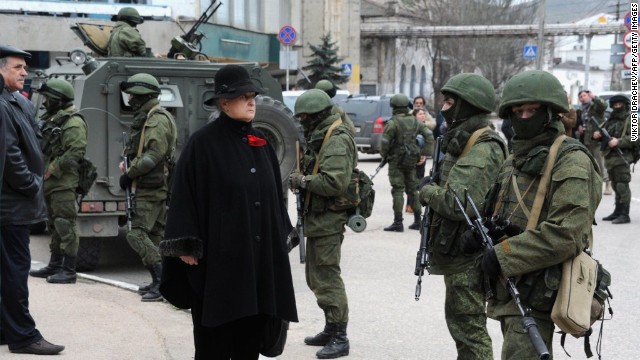 The footage Im about to show you is fresh of the front and maybe disturbing for some viwers.
*Some footage of a skirmish from the frontline appears.One with a hostile tank firing at them first.Then the marines responding with force, destroying it.*
This my friends, I've been informed to be a russian tank.Exclusive to the russian armed forces code named the "Kodiak"
*A slight grin comes to his face*
An odd name I know, but this is where things get dark….
*The footage continues to medical transport getting destroyed on the frontlines as some medics were carrying wounded of both american uniforms and unmarked ones.Then continues from that scene from the news of Andrey talking.
"A.V.: Russian forces shall be entering the country to restore order shortly. Should they encounter any resistance, we will subdue the resistors using non-violent methods and will only escalate matters if we are forced to. Thank you."
My question is, how is adding more russians to a russian supported issue a solution?
*John gave a grim dead look to the crowd.*
I've authorized the spirit of liberty to lock down the island.As we speak our forces are locking down the island by moving north and preventing any additional forces to aproach the island by land or sky.
Admittedly, there's a risk in any course we follow other than this.God be my withness I had high hopes of my relations with Andrey, to work togeter with them to restore peace and order to the region.
Yet with this shadow and word play Im afraid we wont be working togeter on this mission.
Now let's set the record straight. There's no argument over the choice between peace and war, but there's only one guaranteed way you can have peace—and you can have it in the next second—surrender. Im giving an ultimatum, If the russian forces present on that island do not lower thier arms I will be forced to take more drastic messures agaisnt the Russian federation.As we will stand agaisnt a superpower thats goal is to gain geopolitical domminance through lies and deciet.
I repeat, for all russian personnel to lay down thier arms and come down quiety with thier hands raised up in the air.To all you Ivans out there, lets not do this the hard way.Come quiet and you'll live to see your motherland once again.
I stated before that this is operation was also us persuing a thread of corruption that leads to unsettling names.My advisors informed me of a suspect who might be responsible for all this, but I wish to keep speculation to myself and hard evidence with the media.
Thank you for your time, I hope to see you all here in 24hours.That is my ultimatum for theese men, before we roll in and take neutralize them by force.