Post by Dmitry Molchanov on Jan 22, 2017 19:51:58 GMT
"Good afternoon, and welcome back to FFN, Russia's first and foremost broadcaster internationally. Today, tensions have risen in the Russian political world, as parties are finishing their elections. As it currently stands, Novorossiya still holds the lead, but only by a small margin in the polls, with 34% of the vote. However, catching up behind is the ever-growing House Romanov Party, led by Artyom Romanov, and his latest rally may prove to show why." The camera view then switched to a rally hosted by the man in-question: Artyom Romanov, the most legitimate claim to the old throne of the Tzar.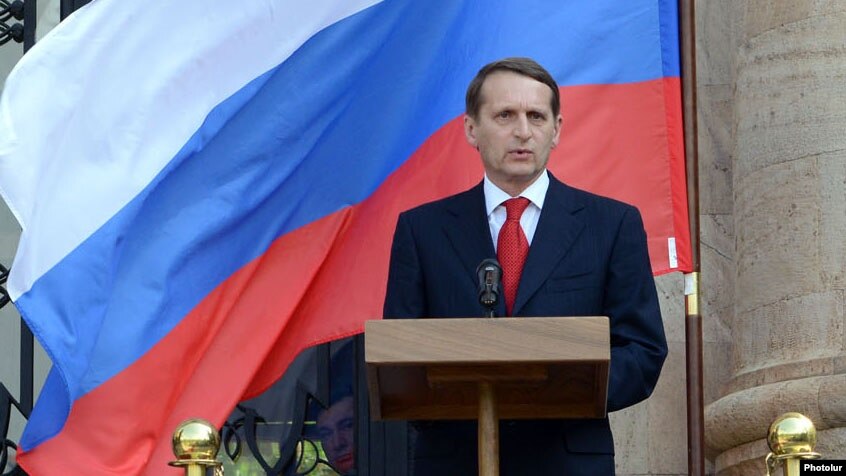 "Russia is falling apart! It is crumbling in on itself. Politicians like Molchanov continue to be ineffective at solving Russia's major problems, and challenges from the likes of Anglo-European Defense Forces' commander exemplify this even further! Do you ask yourself, 'why do I still not get what I want, even when the politician I voted for gets into office?' It's because they want to save their own skins, rather than help their people! Yes, Molchanov's internal policies have helped with infrastructure, education, and finances, but they sure as Hell didn't help with foreign powers!" he stated to the public, who began clapping and cheering on Romanov for more.

"The world is still against Russia, and proves that it continues to hate our guts! The only country who wanted to help us was the United States of America, and that was all from luck! Those that aren't within the CSTO or North American Union continue to sanction, blackmail, and push down Russia, hoping that we will never rise back up! But we will not be kept down! All of us can unite and bring Russia's enemies back down to our level, and show them that we have always been better than them!" Another applause for the man on the podium was heard as he continued to speak.
"I will not stand by idly and watch as the Russian people continue to not be given their justice by the men they elect for President. I will not sit down and give up because of the 'big, bad AEDP,' and I will most certainly not stand for all of my country's citizens — the working man, the rich, and those in between — being denied the power to fight for our rights! The Romanovs are not gone, and our influence is still here, but the government continues to deny the atrocities committed against Nicholas II by not opening an investigation, even more than a century after he and his family were murdered! I aim to bring justice to not only the last Tzar of Russia, but to everyone who has been wronged!" Applause and roars of nationalistic fervor were heard from the crowd.

"Let's all make a pact: to build a better Russia. Reform the government into a well-oiled machine that will do what the people ask of it, rather than only take the people's desires into 'consideration!' Let's bring back power to the people, and stand back up after we have been beaten down! Vote for me, and I can promise everyone in the Federation well-deserved justice! Vote for Romanov, you deserve it!" A final applause as Artyom stepped down from the podium, walking up to shake hands with workers, mothers, and children.


The camera then switched its view back to the studio.

"As we can see, growing sentiments for the Monarchist Party, formally renamed to the "House Romanov Party," are proving that the Russian people are ready for a change to the government. But, with opposition from Novorossiya, United Russia, and the Syndicalists, Russia has yet to decide whether or not it wants House Romanov back.