Post by Omar Al-Ghazi on Jan 21, 2017 4:20:44 GMT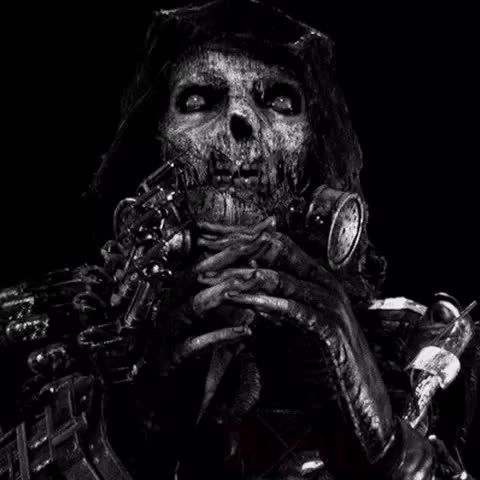 "He is considered, hands down, the most dangerous man to live in the modern world. Multiple foreign intelligence agencies, including the CIA, GRU, and MI6 have deemed him public enemy number 1, while various media and news outlets have all felt that the nature of his deeds was 'too much for mainstream news,' leading to stories revolving around him to be heavily censored. There is a reason why even the Global Liberation Army, which he led for a total of over two decades from behind closed doors and secretive deals, has called his methods 'too extreme,' easily surpassing his mentor, the late 'Doctor Thrax,' in sheer brutality and sadism with his enemies. His name is Omar Al-Ghazi — AKA — the Gaboon Viper. Viewer discretion is advised."

They will Kill You Intro (OOC: Feel free to watch the video for more information on these top 10 most evil people throughout history, and then compare them to Omar Al-Ghazi.)

"Today's topic was requested by President Dmitry Molchanov of the Russian Federation. If you have any other topics you would like to learn about, be sure to subscribe and write your suggestions down in the comments below."


Omar Al-Ghazi: the Crow, the Gaboon Viper, the Black Mamba, and the man that WILL kill you and everyone that you love.
"While most of his early history, especially prior to his involvement in the Global Liberation Army is unknown, what is most certainly known is that the man who would go by the name Omar Al-Ghazi most likely started out life in the United States, being born in the late 1990s. On accounts of GLA forces who have worked with him, many state that he must have had college degrees in chemistry, particle physics, and even possibly experimental psychology, due to a well-versed knowledge in these fields of study. When various universities dealing with psychological studies were evaluated for any trace of Omar's original identity, no trace could be found, as though the man did not exist."



College of the Rockies, one of the many universities suspected of teaching Omar Al-Ghazi prior to his involvement with the Global Liberation Army



"

In the year 2019, where the Global Liberation Army started the Global War on Terror by detonating a 5 kiloton nuclear weapon in the heart of Beijing, China, Omar Al-Ghazi was suspected later of being involved in the attack. While truly valid proof has yet to arise of Omar's involvement with the attack, it can be easily assumed by many intelligence agencies that he must have been involved in some way. However, it was only in the year 2025 before the CIA had any lead regarding Omar Al-Ghazi, after he was deemed as commander behind a portion of Doctor Thrax's Viper Cell. GLA hardliners attacked and killed United Nations delegates during a peace summit in Kazakhstan, which would become known as Kazakhstan Bloodbath. While Omar did not personally claim responsibility, the evidence of his command was found from prisoners of war detained by US soldiers, who spoke of him by his codename: the Gaboon Viper. He had ordered the attack to be carried out with a lack of mercy and compassion, believing that Kazakhstan had betrayed the Global Liberation Army and needed to be taught a lesson."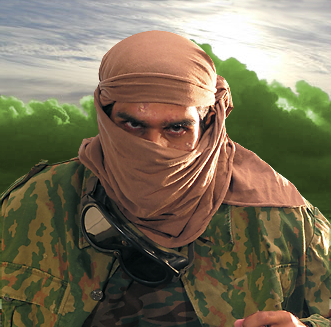 "Doctor Thrax," well-known and well-feared bio-terrorist of the GLA and Omar Al-Ghazi's commanding officer and mentor.
"Under Doctor Thrax's tutelage, Omar Al-Ghazi is supposedly responsible for over 20-million deaths through torture or direct warfare. At the time, he was linked to a multitude of kidnappings, and favored torture through boiling, roasting, impalement, chemical injection, electroconvulsive therapy, waterboarding, whipping, and other similarly cruel and inhumane methods. Survivors were found to have suffered from post-traumatic stress disorder, and some were even found to be permanently crippled by inhumane experiments, leaving some lobotomized, without limbs or organs, blind, deaf, or even a combination of all of the above. The most famous of these cases was that of the kidnapping of US military theorist, Benjamin Holtz, who was kidnapped prior to the breakout of the Global War on Terror, and found in the year 2025 after US special forces uncovered one of Omar's many hidden bunkers, this one being hidden in southern Kazakhstan. Benjamin Holtz was found to have suffered intense hallucinations, had his left foot removed of all toes, and intense nerve damage done by repeated chemical torture. He eventually succumbed to his injuries and died on October the 7th on the way to a local medical center.


Benjamin Holtz: military theorist of the United States Armed Forces, August 16 1989-October 7, 2025. Loved by family and friends.
"Throughout the course of the Global War on Terror, Omar Al-Ghazi was found to be involved with a variety of tasks that the Global Liberation Army was associated with, such as the Kassad Incursion in Cairo, where he was found to be the most likely suspect of Libyan Warlord Prince Kassad's betrayal. He was also found to be primarily responsible in the leakage of information pertaining to Russia's involvement with the Global Liberation Army, both by GRU and CIA records, and in blackmailing the Iranian government in supporting the Global Liberation Army through weapons trade, conscription, and financial cooperation. His record in the GLA during the Global War on Terror, while extensive, never went into too much detail aside from declassified files on him and his atrocities. In the end, Omar was solely responsible for the most deaths attributed to a single commander during the war, with over 25-million casualties, including both civilians and soldiers alike. Many attempts by a variety of nations were made to catch him throughout the course of the war. But by 2028, Omar had seemingly vanished into thin air, with no leads or trails and tens of millions dead in his wake."


The USS Ronald Reagan off the coast of Crete before its destruction, thanks to a collaborative effort between Omar Al-Ghazi and Anwar Sullayman
"Throughout the course of the interwar periods, Omar Al-Ghazi's trail went cold, with only few reports being found regarding the terrorist's activities. The most infamous, and arguably his most impressive accolade, was supposedly being responsible for the deaths or captures of key GLA figures, including that of Prince Kassad, who was found to have been assassinated with ricin, Rodall Juhziz, who was killed in the 10 megaton nuclear fireball that engulfed Hamburg, and even Mohmar "Deathstrike," who was assassinated unceremoniously in 2032. He was also thought to be responsible for another series of kidnappings and a long string of murders reaching into the millions. However, there were no survivors this time, with his victims being more ghoulishly killed, with extensive research and notes found pertaining to the corpses and their treatments. One such victim was believed to have taken inspiration from the infamous Whitechapple murders in 1888, committed by "Jack the Ripper," wherein the victim's abdomen was violently cut open and a variety of her entrails removed. Other victims were found to have been shot, fatally stabbed, electrocuted, lethally injected with a variety of toxins, exploded, and even forcibly put into cardiac arrest, leading to another 2-million found victims."



One of Omar Al-Ghazi's most disturbing cases, wherein the victim had suffered severe 2nd and third degree freeze burns, multiple lacerations across the arms, legs, and face, and had been exploded from the inside-out.

"Omar's crimes are not only limited to personal kidnappings, but to the battlefield as well. He is partially, if not fully responsible for a number of the GLA's illegal activities throughout the 2030s, including the use of illicit or indiscriminate weapons, the training of child soldiers, the attempted mass proliferation of nuclear weapons and materials, continued human experimentation, human & drug traficking, and embezzlement, which as cost many nations upwards to over 13.5 billion US dollars-worth of resources. His record in human trafficking is extensive as well, leading to about 1.5-million missing persons cases throughout the African regions.


Omar Al-Ghazi has been found to engage in many activities involving human trafficking, which includes needs for forced labor, exploitation of children, sexual exploitation, organ harvesting, and ransom.
"Along with his numerous counts of warcrimes, both within the borders of Africa's Terra Nullius and outside of it, Omar Al-Ghazi has also been found to be guilty of aggressively instilling antisemitic, prejudicial, and racist ideologies within the ranks of the Global Liberation Army, particularly fond of indoctrinating youths as early as he could. In 2038, during Operation: Nemesis conducted by Anglo-European Defense Forces in GLA-controlled territories in Africa, it was found that concentration and death camps had been set up by the pro-GLA governments by means of cohesion through blackmail and instilling these ideologies, exterminating another 30-million national minorities in Africa, including Hispanics, Muslims, the mentally and physically handicapped, political prisoners of war, and Jews among others. Many other inhumane experiments, especially with his self-made toxic substances, were also tested at these facilities. Those who were not fit to work in forced labor were executed by means of lethal injection, and the bodies used for further experimentation before being cremated or buried in mass graves."



Children along the fences of the Anaba Death Camp, liberated by Anglo-European Soldiers during Operation: Nemesis. A mass grave was found approximately two kilometers southwest of the camp.



"In the year 2045, after years of silence after the conclusion of Operation: Nemesis and the African Resource Rush, Omar Al-Ghazi resurfaced and held the city of Venice under siege. While European Defense Forces quickly responded, other nations began a manhunt for him, with no further evidence being found. However, by the end of 2045, Omar Al-Ghazi was supposedly ousted by GLA defectors, who told Russian forces at the Kurmuk Research & Development Facility of his location: approximately 50 kilometers southwest of the facility. Elite Airborne forces were dispatched to capture him and turn him in for trial. After his capture, Omar Al-Ghazi died on December 26th, 2045, after detonating a hidden explosive during his trial and releasing a chemical agent within Russian borders. While Omar has been confirmed deceased by Russian officials, many conspiracy theorists believe that Omar Al-Ghazi still roams among the living, waiting to strike again."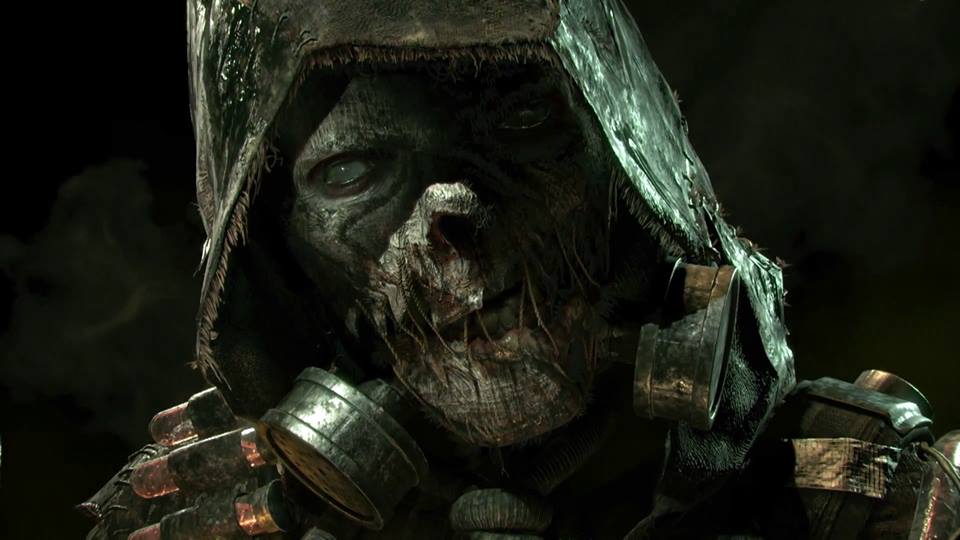 Omar Al-Ghazi: Unknown-December 26, 2045?



"

Find out more about monsters through history by subscribing or clicking one of the links below."