Post by Dmitry Molchanov on Jan 17, 2017 7:24:44 GMT
The Warzone
,
Archibald Stanford
,
John Fitzgerald Kennedy II
,
Wang Xi Jintao
,
Mendoza Chávez De La Hoya Card
,
Abdul-Al Rashid
,
Sergei Varennikov
,
Andrey Voronov
,
Ilya Artyomovich Sokolov
,
Timothy Brown
,
Lexine Baruch
,
Viktor Orlov
,
Ramon Cañarte Valverde
,
Alejandro Silva
,
Xingmin Wu
This is not only a reply to Sergei Varennikov's diplomatic movements, but an update on Russia as well, showing that we aren't dead. Not yet anyways, and that things are about to get far more interesting. Feel free to leave "comments" on the interview as though it were a YouTube video, or even tweets or facebook messages. I'm curious to see how much we can flesh out this world.
"Good evening and welcome back to Russia Today," the host of Russia Today, now a talk show more than an international news broadcaster for Russia (OOC: that role was taken by FFN), stated with excitement in his voice, "Russia is at a crossroads, wherein we have seen political parties from all walks of life in the Federation, from the Communist Party, to United Russia, to even the new Syndicalist Party, start to make their stances in preparation for 2046's upcoming election. With election day set up for April this year, we were able to get a hold of one of the most important men of the decade. He's the happiest politician on Earth, one of the keys to Russia's growing prosperity, and today's guest, everyone please welcome President Dmitry Molchanov!" Clapping and cheering was heard as the President walked on stage, smiling brightly and chuckling as he waved to the camera, standing up with the cast of the show.
"Thank you for coming today Mister President, we know how busy you are and —"
"Oh, it was no trouble. No trouble at all," Dmitry chuckled, taking his seat for the interview, the cast following to do the same.
"Now, Mister President, before we get into the major grit of this interview, how was your Christmas?" Dmitry held up a hand and smiled as he recounted his enjoyment of the holiday, up until Omar's trial that is.
"Now, Mister President, you have stated that Russia's national security is under siege."
"Yes, yes," he replied.
"What is your plan towards ending this siege?"
"Well, to me it's clear that many of the world's nations are still skeptical of Russian interests and, of course, the conspiracies regarding the continuing supply of weapons to the Global Liberation Army are still floating about the internet and through news rooms. But, I believe that our main problem here is with the western European populace, which has continued to ignore Russian demands to cooperate on the betterment of both of our peoples, which has led to strained relations on both our parts."
"The Anglo-European Defense Pact still refusing to bring Solaris satellites above Siberia out of orbit or to a new spot, I imagine being a part of that." Both Dmitry and the host chuckled, with the President nodding in agreement.
"That is a part of it, yes, but there is more to it. Even with our propositions to rid the world of the GLA, and our continuing support of nations who wish to rid the GLA from Africa, it's clear that the AEDP will not tolerate any action that goes against their beliefs of political purity, which I can assure is highly hypocritical given that every country in the world is guilty of something," Dmitry stated, taking a sip of water from a glass on the table.
"And what of Archibald? What's your opinion on him in this whole debacle between West and East?"




"Archibald's a good soldier, but he's a bad politician. The man knows what he's doing from a military point of view, but he also, in my opinion, should step back and let the politicians decide whether or not something needs to be done for the betterment of both of our peoples. Otherwise, he just makes himself seem more and more like a thug than even that of GLA warlords." The host nodded in agreement before continuing on, switching topics to the Presidential race.
"Now, while tensions between Europe and Russia are high, it's clear that the Presidential election this year is going to be interesting. What would you say about your Presidency?"
"Well, I'm not going to go about and say that my Presidency was perfect in every way, and that everyone should shut up about the bad things that happened, right?" Dmitry chuckled, "But I will say that the Russian Federation, under my Presidency, has improved drastically since our—"


"'Our' being you and Prime Minister Voronov, correct?"


"Yes, yes. Since our amendments to the Russian Constitution and reforms of the military," Dmitry then began listing off the improvements to Russia that had occurred during his Presidency, "quality of life has improved, the value of the ruble has increased significantly — despite our stand on the global market still being below the Yuan and the British Pound — more and more Russian citizens are able to travel abroad to study and many are finally making enough money to buy homes. Schools also received more funding, and infrastruture has improved dramatically west of the Urals."


"What about infrastructure in Siberia?"
"Well, it's clear that President Suvorov, back in the early 2030s, managed to improve the infrastructure and quality of life in Siberia, but I do not believe that there was anything more that the Russian Federation could have done without draining the remaining national budget and putting the Federation back in debt."


"Many of your opposition claim that you have a weak foreign policy, with some going so far as to say, and I quote, 'what foreign policy?'"
"Now wait. I promised that I would improve relations between the USA and Russia by the end of my first term, which I did. Granted, it was through sheer dumb luck with President Kennedy II, whom is a well-educated, but politically naive man. The Chinese Premier is also incredibly politically naive, and tends to take issues more personally than he should. Granted, I am guilty of this myself, but that's more or less because I would prefer if we could all just cooperate rather than be at each other's throats. The AEDP, on the other hand, clearly made his choice in whether or not he wanted to take the step to improve Russian relations by cooperating with us. Instead, their countries sit by idly and twiddle their thumbs while they let a thug in a suit do the hard political work for them."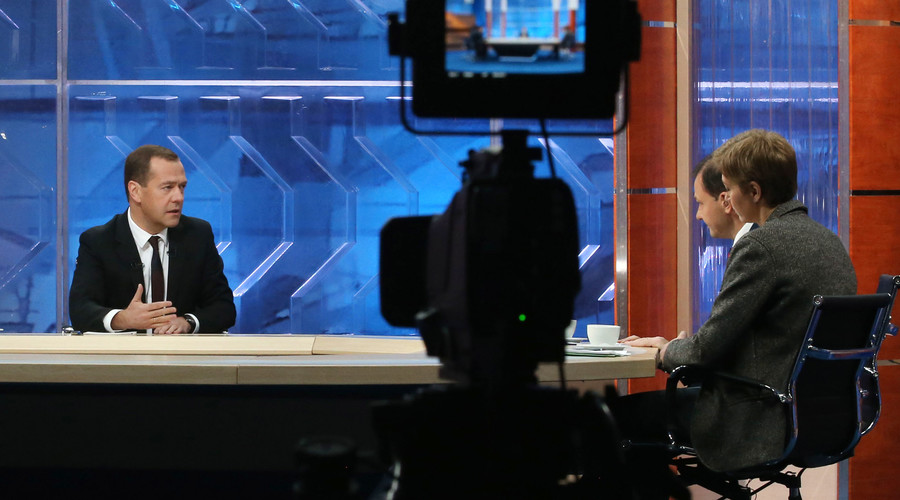 "And the opposition also states that your military involvement is 'too strict,' stating party opposition, Sergei Varennikov. What is your opinion towards his statement?"
"Varennikov and I...well...we were never on the best of terms. When I came into office, he saw me as neutral, but as time has grown, it seems that our differing ideals have led to a rift where he believes that my administration is being too harsh on the military for 'speaking their minds.'"
"And is this true?" the host asked. Dmitry shrugged as he continued.
"From a certain point of view, yes. But, he describes my administration and my Chief of General Staff, who was very concerned over some controversy involving him and military plans against the GLA, as 'restricting his freedom to speak his mind to his superior officers.' This is completely false and out of the blue, as I absolutely want my officers to speak their minds to me. I want better communication with the military and the politicians, but when one advocates something so vile on a human level as a legitimate plan of attack, then that is where we must put our feet down. Men can have their opinions on terrorists, but we mustn't deny that they are still human, despite the inhumane acts that they have caused."
"So, what exactly are you saying here?"
"I cannot disclose the details of Varennikov's desires, but I can assure you that they would have sparked a conflict regarding human rights and the customary rules of war."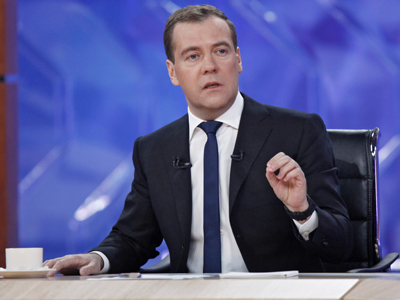 "Okay then," the host replied, moving into a more comfortable position in his chair, "Now, regarding the Presidential election, do you plan to run again?"
"Of course. The Russian Federation is in need of someone who can bring it back to prosperity in ways other than conflict, and while I would advocate Andrey to return as President, I do not believe he has decided as of yet to run, and for which party."
"What do you mean?" Dmitry smiled and then cleared his throat, taking another sip of water as he did.


"Well, for starters, I do not believe that Andrey enjoyed his time in the office all that much. He found it too stress-inducing, too bogged down by corruption, and in need of a good spring cleaning. When this was done, it was clear to me that Andrey, as President, didn't enjoy it too much. Hell, I believe that he threw in the towel for me back in the 2040 election because he didn't want to lead the country as its head of state. He still runs the Novorossiya party, don't get me wrong, but I don't think he really enjoys that either."
"Well, what about the Syndicalists? They seem to be thinking about running in the election this year."
"Andrey, if he joined the Syndicalist Party, would leave me in charge of Novorossiya, and I believe that we would be running against each other, due to the recent popularity of the movement and the decline of members in the Communist Party as a result."
"Any other parties you might be interested in aside from Novorossiya? I have heard that United Russia thinks quite fondly of you and your policies for Russia and the world."


"This is because I share most of their major views: a reactionary democracy with socialist values and bringing down corruption. However, I joined Novorossiya because it was the party that spoke more to me than United Russia. Sure, I shared United Russia's values, but I found Novorossiya to be far more direct in its approach to issues facing Russia. Despite their tempting offers, I feel that I must politely decline their invitations into the party."
"So, that's a no?" the host asked, Dmitry nodding in affirmation. "Okay, now we have seen seen several big figures of the Russian political machine return to the stage, such as Nikolai Suvorov and Anton Zyuganov of United Russia and the Communist Party, and even some newcomers, like Kseniya Shoygu and a supposed decedent of the Romanovs of the Tzarist age. What would you say to them regarding this year's election, along with the people?" Dmitry sighed, having heard the theories of upcoming Artyom "Romanov" joining into the political fray. Whether or not it was to get the Tzars back into power or otherwise, it made Dmitry's head hurt. However, he came back to look to the cameras with a smile and cleared his throat.


"I can say, for certain, that this year's election will be one of similar controversy and tensity to that of the 2016 and 2044 US elections for their Presidents. While we may yet see me reelected for another term, I would like you and the people to know that I do not intend to lie to get back into office. I will provide you with the honest truth about me, my competitors, and my nation. But, in the same vain, I must also wish good luck to whomever wins this year's election, and hope that, if I am to loose, then I shall take my loss graciously and let whomever will lead the Federation and its allies do it as they would, rather than what I would."
"Well, thank you for those words Mister President, but I believe that we are out of time, it was good to meet you," the host said, standing up and shaking a smiling Dmitry's hand.

"No, thank you for allowing me the opportunity to share my side of the story."
"Well, thank you for watching Russia Today, and remember to tune in for your interviews with the men who run our country. Have a good rest of your evening and we'll see you all next time!" After he said this, the audience began clapping as the President walked past them, shaking hands and posing for a picture.