Post by Sergei Varennikov on Jan 4, 2017 0:59:23 GMT
The iconic General Varennikov retires from the Armed Forces
after 40 years of service




A few days after the attack in the Russian court, FFN reported that General Sergei Varennikov has announced that he is retiring from the army. As he is one of the most famous Russian Generals, and with the rumors about him starting a career in politics, FFN managed to secure an interview with him later that same day. The interview was shown in full right after the 8 o'clock news.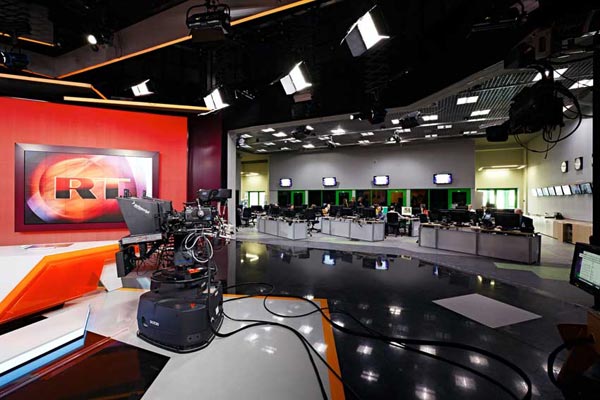 Host: "Welcome General, and thank you for accepting the interview in such a short notice."
Varennikov smiled: "Thank you for having me. And there's honestly not much i do these days anyway, considering i tok a leave of absence last month."
Host: "Still General, we appriciate that you answered our call." She smiled and condinued: "But as we all know you don't like wasting time, so let's get to the questions, shall we? I am sure our viewers want to know are the rumors true."
Varennikov just smiled and nodded.
Host: "Okay, so what's going on in the army? We heared rumors that you had a serious conflict with several government officials which is why you decided to take some time off, for the first time in at least a decade? And was that an important factor in your decision to leave the army?"
Varennikov: "You know i can't tell you anything specificaly, but it is true we had a missunderstanding before i tok some time off. That's nothing new, we sometimes dissagree about things and decisions, but yes, it did play a role in my decision."
Host: "Can you elaborate please?"
Varennikov: "Well it is true this was a rather big missunderstanding. And to be completely honest, this exposed a major problem within the leading structure of our armed forces that has to be solved. I am used to working in a certain way, where the decisions aren't dictated from the top."
Host: "What are you trying to say? Is there a problem within our government?"
Varennikov: "The people on top positions in our government, and now even the army, are, to put it bluntly, too soft. They have let their guard down and are critisizing and punishing those of us who stand up and tell them that they have to put our people's safety first. I am a soldier, but a soldier to our Nation, and not politicians."
Host: "What do you mean?"
Varennikov: "You see, politicians worry about their ratings and they focus on getting votes. So anything that might endanger that is dismissed, or in this case attacked."
Host: "Are you saying they attacked you?"
Varennikov chuckled a bit: "Well i'm a big guy, so they couldn't do it physicaly ofcourse. But jokes asside, we in the army are used to talking about the strategies and making decisions together. But when you get politics involved, our nation's safety will surely suffer."
Host: "Are you reffering to the terrorist attack on the court a few days ago?"
Varennikov: "Well yes, you can say that. When you get politics involved in the army, and i am sure the same is going on with our other security services, disgraceful attacks like that are possible. This would never happen if security forces were left to do their job instead of rush things for some political points. And i want to use this chance to call all employees who will get blamed for this to stand strong. We all know it's not your fault you were ordered to skip security protocols."
Host: "Okay, so are the rumors of you getting involved into politics now true?"
Varennikov: "I am considering it, to be completely honest. Because this can't happen anymore. We need our nation protected, and if politicians are in the way of that, it is our duty to get them out of the way."
Host: "And what about the rumors that oppositional parties are approaching you for membership? We heared you got offers from the nationalists and communists... Or are you planning to create your own party?"
Varennikov: "I'm not a politician, and most of my closest trusted comrades are soldiers and police officers. But yes, the two you mentioned were among several other parties and organisations that invited me to join them. However i haven't decided if i'm getting involved in politics yet, and even if i decide i will, political parties aren't the only organisations that can influence political decisions."
Host: "But political parties win elections, they make the decisions."
Varennikov: "That is true. But look, i doubt i'd make a good politician. Everyone knows that in politics, honorable people don't get far ahead."
Host smiled: "Maybe you can prove everyone wrong?"
Varennikov smiled back: "Well maybe. We'll have to wait and see."
Host: "Thank you for your time General, it was a pleasure."
Varennikov: "The pleasure is mine miss."
Host: "But don't go anywhere yet." She tok an envelope from the inner pockit of her coat, giving it to Varennikov.
Varennikov tok it and looked at the reporter with a serious face: "What is this?"
She just smiled: "It's from your coworkers General."
He opened the envelope, tok out a letter and started reading it.
The host's voice could be heared: "We were asked to give this letter to the General on air by soldiers who served under his comand. For all of you wondering what it is, the soldiers organised a retirement reception for General Varennikov."
The camera zoomed in on Varennikov. His eyes were a little watery, and after bending the paper, he looked up with a serious face and cleared his throat, smiling a bit.
Varennikov: "Our citizens should be proud of our army. And i'm not talking about us Generals, the lower ranked soldiers are doing the vast majority of work in keeping the nation's interests protected. They sacrafice everything. It was an honor to serve the Motherland with all of you." He saluted the camera.
A video of a cheering crowd of people waiting for Varennikov to exit the FFN building was shown. He talked ans shok hands with them, after which dozens of cars followed his car on the street.
With this video the reporter's voice was heared in the background: "About a hundred of people, both civilians and servicemen, waited for General Varennikov after the interview. This was organised by the soldiers who were suposed to serve under Varennikov's command from April, who now regret they will not have that chance. General Varennikov invited tham all to his reception, and the head organisers even drove in his car.
Political analysts are not sure if General Varennikov will enter politics, but with his poppularity, they predict that he could easily enter the parlament even if he made his own. However he would also certainly provide a significant number of votes to an already existing party if he decided to join any of them."