Post by Dmitry Molchanov on Aug 25, 2016 8:53:39 GMT
"Good morning from Moscow. Our top story today is military movements along the border between China and Russia."
"Mmhm, that's right. This morning, at about 9:30, it was found that Russian military forces along the border between China and the Motherland had begun mobilization and training exercises. This is most likely due to the recent United Nations summit where Chinese Premier, Wang Xi Jintao, had essentially threatened to forcibly remove a known Russian base in Sudan."
"What was seen was the movement of 4 Tank Divisions and 5 Motor Rifle Divisions along border of Mongolia, and many CSTO client states preparing for mobilization as well. When asked on the situation, Army General Ouromov had this to say,"
"V to vremya kak prezident Molchanov ne zhelayet kommentirovat' svoye mneniye po povodu etikh dvizheniy, Rossii yasno dal ponyat', chto on ne budet izdevayutsya v podchineniye, ne govorya uzhe pod ugrozoy podobnykh totalitarnogo rezhima. Yesli my khotim, chto my by pozvolit' GLA vzyat' nashu zemlyu obratno v Afrikanskikh Resursov Rush. [While President Molchanov does not wish to comment on his opinion regarding these movements, the Russian Federation has made it clear that it will not be bullied into submission, let alone threatened by the likes of a totalitarian regime. If we wanted that, we would've let the GLA take our land back in the African Resource Rush.]"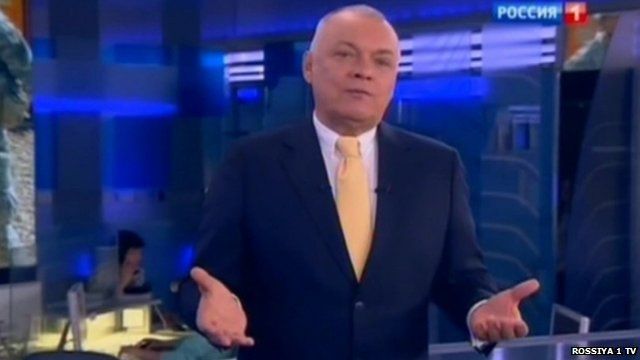 "A powerful statement from the Russian military, and by extension, President Molchanov. The People's Republic had better heed our warnings before this gets out of hand any further. In other news, a leak from an anonymous source in the Russian government has led to the secret discovery of a bunker in the East African Federation, most likely owned by terrorist-at-large, Omar Al-Ghazi. While it is unclear what is present within the bunker, what is known is that Russian RKhB Troops were stationed there, and were dealing with what could be biological weapons. While it is unclear what will happen in the near-future, it is now known that Omar is still at large..."
Dmitry turned off the TV, his expression gravely disturbed that such a major leak could have happened in his government. He then looked to the phone at his table and picked it up, dialing the number for General Ouromov.
"
Urumov, eto Dmitriy; YA khochu osvedomiteley nashel pryamo seychas!"