Post by Dmitry Molchanov on Jul 19, 2016 8:21:05 GMT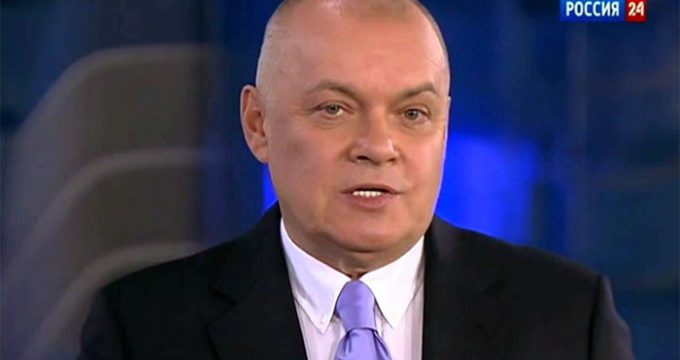 "Good morning from Moscow, my name is Dmitry Kiselyov, and our story of the day is recent aggression from the international community towards Russia, and the "Kremlin Power Couple" in particular. It is no secret that Dmitry Molchanov, taking office as President of the Federation in 2040, has seen several issues with the international community. Starting in Kurmuk in 2040, if we all remember that, a Russian research facility was unprecedentedly attacked by military forces from both the North American Union and Peoples' Republic of China. According to the government, the attack was out of spite for Russia's military power, and was an effort to weaken not only Russia's pride, but its own military strength." Many pictures then are shown of the horrors of the Battle of Kurmuk, where Russian soldiers defended their lives against Chinese and North American invaders.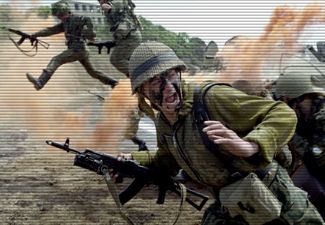 "While this was the first conflict with the international community since it was found that the government under Putin and Medvedev were supplying weapons to the GLA, it was most certainly not going to be the last. Afterwards, Presidential Candidate of the United States, Donald Trump Jr., garnered much of the national community's attention when he openly confronted President Molchanov by stating that his "tyrannical regime over the Russian people will end soon." This echoes back to his late father, Donald Trump Sr., who was assassinated after he was nominated for Presidential Candidate of the United States' Republican Party. However, Molchanov fought back with his own rhetoric on Jr.'s father, leading many to believe that the North American Union and Russian Federation would be at war should Trump's son been elected." A video then shows Donald Trump with his son, Donald Trump Jr. back during the 2016 Election.
"Finally, the Russian people had enough. While President Molchanov was trying to play nicely with Trump Jr. and give him easy solutions, he fought back and called him a 'communist dictator,' leading to many pro-Russian riots in the United States against Trump Jr. and the decline of his polls. Quite an election year indeed, and one that garnered a lot of attention from the international community." A video then shows riots at the hands of pro-Russian supporters in the United States, some screaming out curses against Trump's name and praising Dmitry's.
"After the entire debacle with the 2044 Presidential debates, Dmitry had enough and decided to take a stand on what he believed the country needed to do." The scene switches to a stand where President Molchanov stands by and gives out a speech on recent aggression.
"Слишком долго Россия уже было сказано, чтобы идти назад к перезапуском Советского Союза! Он был осмеян, напали, и противодействует силам Запада слишком долго! Я не буду лично оскорбил человека, у которого отец moronically боролся против политкорректности, и я не буду стоять за свой народ угнетают больше на Западе! [For too long, Russia has been said to be going back to restarting the Soviet Union! It has been ridiculed, attacked, and antagonized by the powers of the West for too long! I will not be personally insulted by a man whose father moronically fought against political correctness, and I will not stand for my people being oppressed any longer by the West!]" The crowd then applauds the Russian President as he begins to leave the stage.
"Sic, semper, tyranis," he states in Latin before speaking in English, "Thus always to tyrants." The scene then switches back to Anchor Dmitry Kiselyov.
"Only a few days later, President Molchanov was swathed by a large number of complaints in regards to the recent heatwave that hit Russia. Many believed it to be the work of Europe, whose own opinion on the Federation at large mainly stems from its past relations with it. When asked for proof, meteorologists stated that when Solaris satellites were above Russian territory, the average temperature increased for both summer and wintertime, and that isolated climate changes were the result of Solaris satellites relaying Solar energy back to mainland Europe." a video then comes up of the burned and charred remains of a forest in Siberia, supposedly the work of controversial Solaris satellites.
"Whether or not there is more proof is unknown, but President Molchanov has called for a United Nations convention in regards to not only international aggression against Russia, but of recent events regarding Solaris. When we return, military mobilization on Russian-European fronts and Russian-Chinese fronts has begun, but will there be war?"