Post by Edmund Wilson on Jun 6, 2016 8:40:52 GMT
"Good morning. The panic that engulfed the nation in the wake of the signing of the Unilateral Disarmament Treaty has intensified due to the spread of a claim over social media that The Global Liberation Army is in possession of nuclear weapons. Our foreign correspondent, Mark Doyle, is in Africa."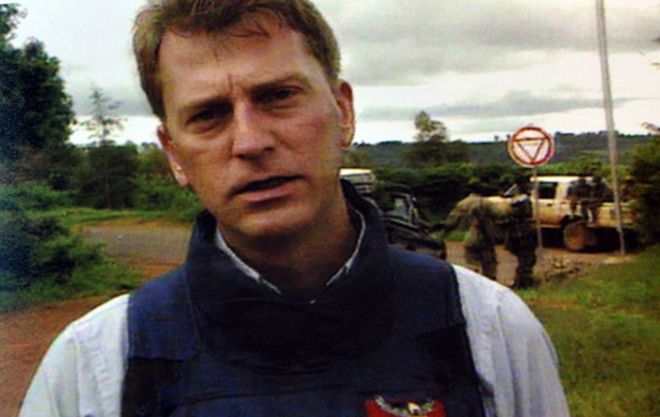 The view flicked over to a rather grainy image of Mark Doyle, BBC Foreign Reporter, in the ever shrinking holdings of The North American Union.
"Thank you. I am present in what is considered to be the last safe haven for the people of Africa. As you can see behind me, local militia, disturbed by the failure of the USA and its allies in the task of protecting them, have begun taking matters into their own hands. Many people in these nations and those of Senegal and The Gambia, nations that have been subjugated by The GLA, are refugees from the barren plains of the Western Sahara. What little I've been able to gather from them is simply that they were uprooted, some at gun-point, but GLA terrorists."
A gunshot rings out in the background, but Mark remains completely calm and collected.
"The most astounding piece of information that we HAVE heard from sources is that a massive explosion was seen in the Western Sahara. It is yet unknown as to whether this explosion happened or if it is, as they claim, by a nuclear weapon. What can most certainly be seen, without a doubt, is that Africa is in dire need of a saviour."
"Thank you, Mark." The newsreader replied as the view switched back to the newsroom. "Even though these reports are as yet unconfirmed by professional observers, questions are already being asked by MP's. The Leader Of The Opposition, Mr. Roger Benson, was the most vocal as he accused The Prime Minister, Edmund Wilson, of being a sleeper agent for GLA insurgents as shown in this clip from Prime Minister's Questions."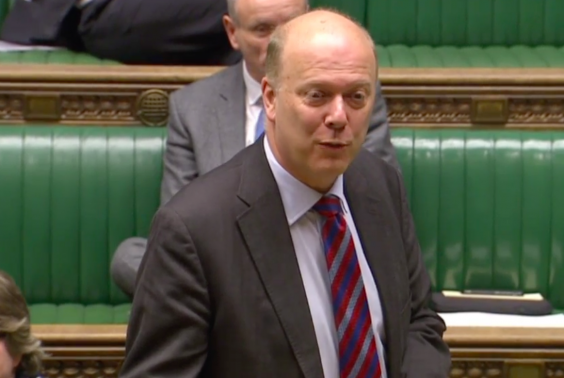 "Mr. Speaker, The Prime Minister made an announcement not so long ago, pertaining to how he, along with a number of other nations have succeeded in being able to achieve a settlement that will result in The United Kingdom and others being completely stripped of their nuclear arsenals. However, the consequence of this is that we are now completely defenceless against aggressors who possess weapons of mass destruction, an action that is comparable to a communist sleeper cell story in The US of the 1960's. The, as yet, unconfirmed reports of the GLA possessing true nuclear bombs in the aftermath of us disarming our own is, in my honest opinion, a complete and total embarrassment. Does The Prime Minister truly believe that we should follow through with this treaty when the strong possibility exists that one of the most cancerous terrorist organisations to ever exist in the history of mankind now may possess weapons which could literally decimate more people than the likes of Daesh and Al-Qaeda could only imagine in their most wildest dreams?!"
An uproar of hatred began being spewed by both sides of the house as they too began to pour their concerns and demands for Edmund to resign onto him. Standing up to face his opponent, Edmund took a large sip from a glass of water and opened up a file that had a large stamp reading "TOP SECRET" on it. Once the Speaker had been able to regain control of the house, Edmund began his rebuttal.
"In response to The Honourable Gentleman, Mr. Speaker." Edmund began solemnly. "I stand by the treaty I signed in Moscow. It is a treaty which will most definitely cause our world to be a safer place to live. However, the claim of The GLA possessing nuclear weapons is one that cannot be ignored. As such, I had reports from the intelligence services collated on the history of the GLA in regards to their long range strike capability. From what we are aware, they DO NOT possess any of the Scud-D missiles which they used so frequently in their first uprising and their second uprising under General Mohmar Deathstrike. The result of this is that they are incapable of posing a serious threat to us at this time, however, this is not a reason to be complacent."
Edmund leaned onto the dispatch box as his tone took a very grave and serious turn.
"In fact, it is a reason to be on our guard, this government is not in a position to dismiss this claim as scaremongering. The fact that The Vatican and Mecca have been reduced to rubble by nuclear weapons sourced by The GLA is a compelling reason to believe that there is a very real threat. We may not be experiencing nuclear attacks today, but the possibility exists that we will have to face them in the future. As such, I and the Cabinet will be drafting legislation and planning an expansion of our intelligence services and armed forces that will allow us to be able to face this ever growing threat to our safety and the safety of humanity. I can already announce with pride that the British armed forces has been expanding its naval, air and land capabilities. We already possess 6 Corps worth of combined arms forces and that will expand by another 10 corps by next year. These forces will be equipped with the tools necessary to face any threat by any foe to ensure the safety of Great Britain and her allies and strike down our enemies."