Post by David Van Rotterdam on May 10, 2016 14:07:21 GMT
Financial Talkshow
-European Financial News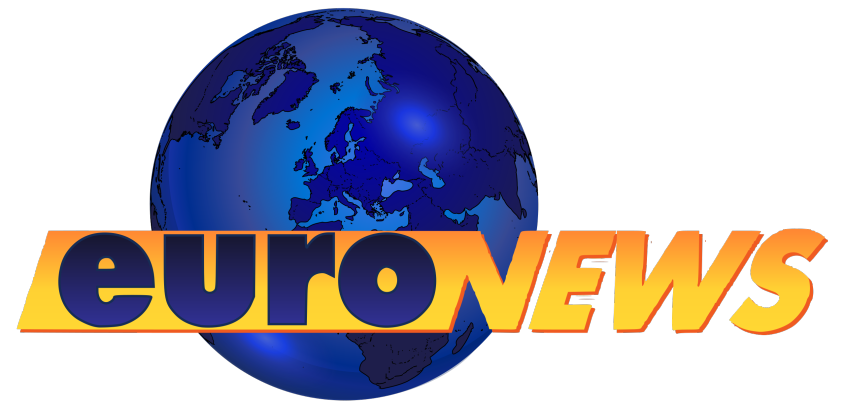 Intro
"Welcome to another financial news report. In today's story: the upcoming global financial disaster. Hi, I am Claudia Vandendomme and today we have several experts with us who will inform and explain what this upcoming financial disaster will affect the global economics, and even smaller regional economics."
Claudia Vandendomme, hostes of the talkshow
"With us is Kherman Slump, Professor at the prestigious University of Amsterdam. His main goal of studies are the effect of Rumours & Media. Professor, would you explain to the audience what this crisis will be and on what it is based?"
Professor Kherman Slump. (yes it is the Nutty Professor, Sherman Klump)
"Yes, I will. Well you see, rumours, true or false, can hurt the financial market in a blink of an eye. This is also with the access to internet with nearly every device you can get your hands on. Smartphones, PDA's, laptops etc. So once this rumour gets out and would be spread like with the use of social media or just with random news websites, everyone will hear it, despite if it is true or false. You want some examples? How many times 'died' the famous actor Schwarzenegger, before the good man actually did?" Slump pointed out.
"The media immediately spread the word while the good man was in a healthy condition. So in this case, Russia launched their ICBM's to the entire world to meet their demands. We, the normal population, cannot check the facts, but it is everywhere on the news. Social media, and even the normal media. Yet they decide to publish it as a rumour. But this rumour went around the globe in just a matter of minutes."
"What's your opinion about the actions of Russia? If the rumours are the truth of course."
"Look, I am a professor on an university, I know my place. I educate students, and I study rumours & the effects on the media. So your question isn't right, or you are asking it the wrong person."
"Thank you Professor Slump. That's quite clear. Now our next guest is doctor Timmermans, member of the board of Directors of the Van Rotterdam Corporations. Dr Timmermans, your job is to analyse the global effects for the Van Rotterdam Corporations, am I right?"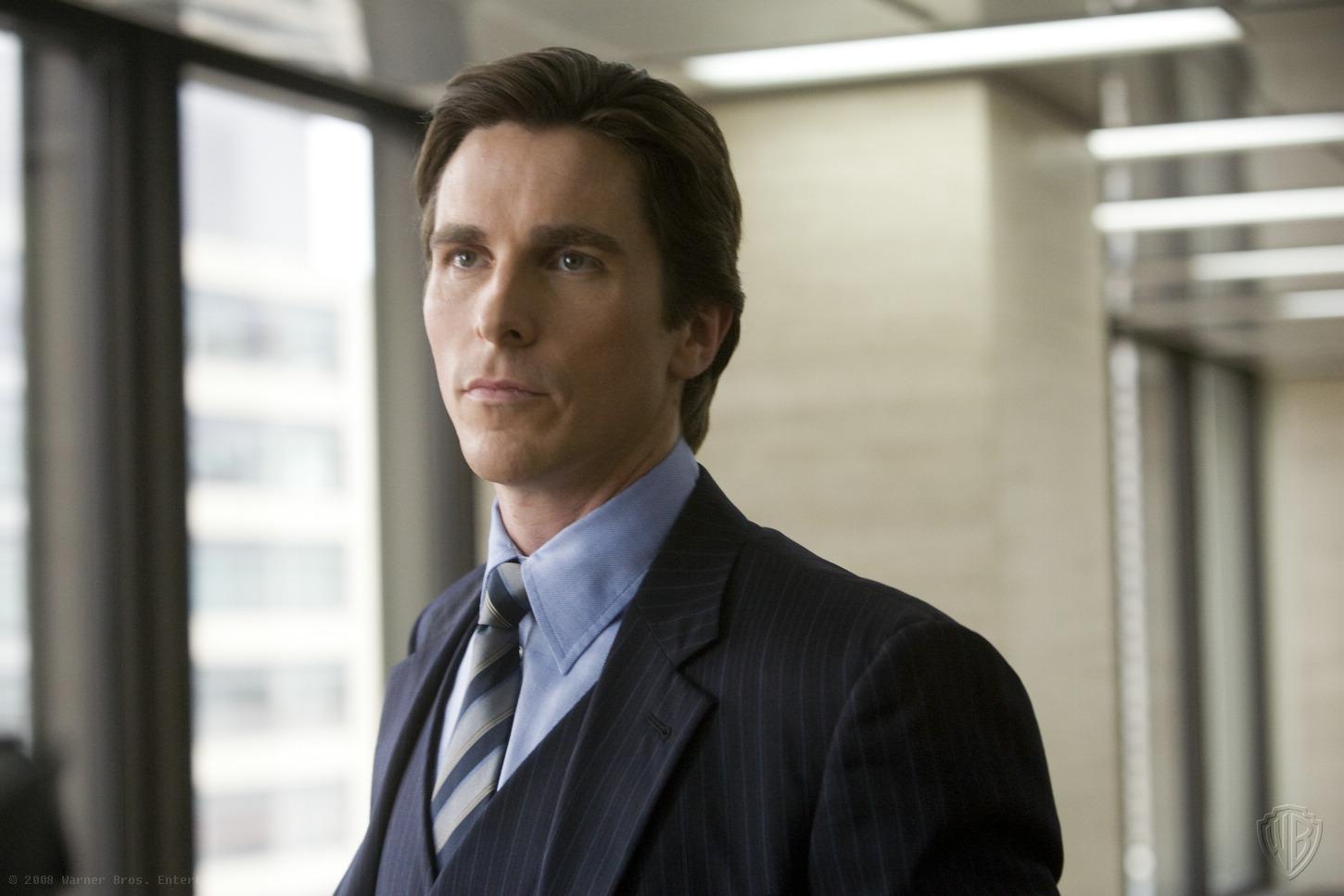 Dr Timmermans (yes it is Bruce Wayne)
"Yes you are. Despite that the Van Rotterdam Corporations isn't active on the financial market with their own stocks, we own stocks and parts of other companies. Second, with our global trading, a financial crisis is not something we are waiting for. Because of the size of this crisis, it will effect nearly all of us, that is the world in common, global economics and businesses in common."
"So what's the deal for let's say, the Corporations?"
"That's quite easy. Since we are active around the globe, we can feel the effect.. around the globe. Let's pick an example, shall we? We just recently got the first business agreements with India, member of the Bangladore Pact. Now, with the rumours ongoing, not only the Russians fired their missiles, so did they also. Therefore, with this early stage of agreements, and our desires to expand in the Bangladore Pact, will be quite harder. Since they will be falling in the group what would be hurt the most by this global crisis."
"So what's next?"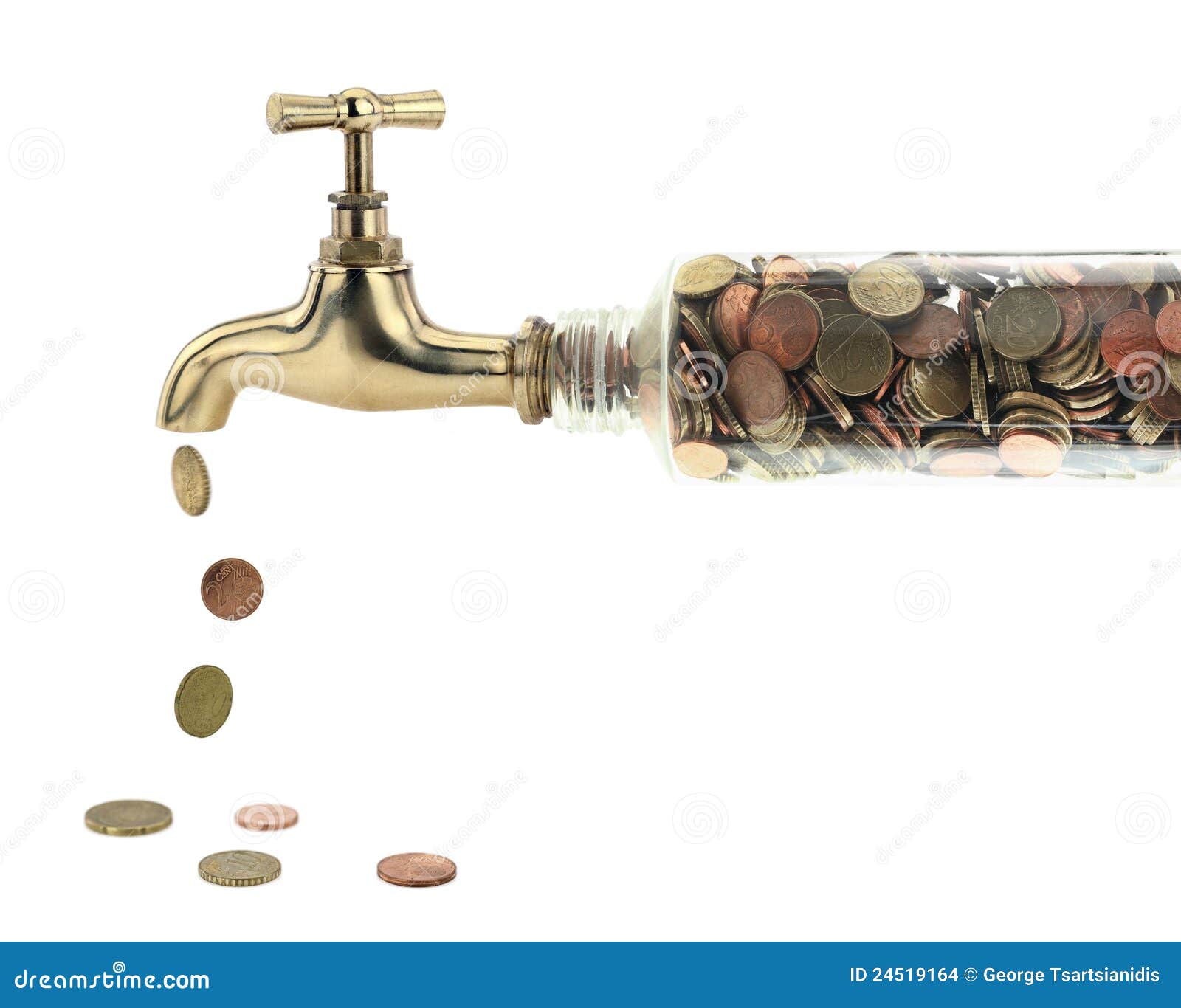 "Well that is hard to tell. At this stage, we only know that it will take way longer time to achieve better deals. Since everybody is closing the money-faucet/money-tap, it is harder to do business. But it isn't only with the Bangladore Pact. This was merely an example. The Van Rotterdam Corporations will feel the effect from a stagnating China, Middle East, Bangladore Pact, SAP, and the US. What the exact outcome is, is hard to predict. We are just in the early stage of this disaster."
"What's your opinion about the actions of Russia? If the rumours are the truth of course."
"It's not my job nor my place to give my opinion on it. I only can say that I would be disappointed if this is the truth. For as my job: I need to focus and calculate how we can deal with this obviously."
"Thank you Dr Timmermans. Now continue on with Mr Udo Kier, global political/politician analyst. Mr Kier, we now know what the rumours are and what the global effects are. But how would that turn out in political terms?"
Udo Kiers (yes the real name. He is the actor who played also Yuri)
Udo Kier cleared his throat. "Well let's see. Let's assume that the rumours are the truth. So we got this Russian president Molchanov who demands some restriction on weapons, while launching a bunch of his own ICBM's at the other world powers. What choice did the other world powers have? Like Dr Timmermans stated: the Bangladore Pact decided to fire back. It would surprise me that other leaders will forgive such an act from Molchanov."
"How do you mean this exactly, Mr Kier?"
"Quite simple. Diplomacy is talking. You give your stand of view, I will give my stand of view. Sharing opinions and looking to the facts. Perhaps with some strategic or economic (dis)advantages. But you don't bring a gun to the negotiation table! That's ridiculous."
"If I may interrupt you Udo…"
"With us is also Barney Sonstin, Russian analyst. Mr Sonstin…" Claudia quickly said
"Thanks. Who says Russia was planning to strike us in the first place? Even if the rumours are true, well. We are still around. So the ICBM's didn't launched, OR they are deactivated. What if this was a bluff from Molchanov to achieve his dream?"
Barney Sonstin (yes the name of this character is Barney Stinson)
"You snotnose. You don't risk peoples lives! What if 1 ICBM failed to deactivated? And it touched the ground and detonated itself? There could be millions of deaths!" Udo Kiers fiercely reacted. "Despite where it would strike, China, Europe, America… it would be the start of WW3.."
"But it didn't. I believe that Molchanov had a plan with this…"
Udo Kiers throws his papers to Sonstin. "IDIOT! If this was a bluff, it was even worse than wat Al Ghazi did so far!.."
"Are you comparing
Dmitry Molchanov
with Warlord
Omar Al-Ghazi
? That's dumb.." Stinson replied while swiping the papers of his lap.
"No I am not comparing them. I am convinced that with this action Molchanov surpasses Ghazi by miles! You don't bring a gun to a diplomatic negotiation. Let alone fire your ICBMs, and play stone cold Super Mario on your goddamn cell phone!"
"I honest disagree with you…" but more couldn't Sonstin bring out. Kiers stepped up and punched him.
"Whatever his reasons are, Molchanov needs to bring to justice!" he shouted, while some crewmembers came up the stage and removed them both.
"Well, things are seriously tense here. Let's go to our final guest: Professor Rene Artois. Professor, your opinion on this discussion?"
"Bonjour. Oui, well let's see.." Artois started while looking a little disturbed by the small hand fight by the others just some seconds ago. "I think that the global powers in the world should be very carefully with this Russian President. If he is going so far, to meet his demands, where will it end? What's next.. should we hand him the key of our nations?" And Artois sighed.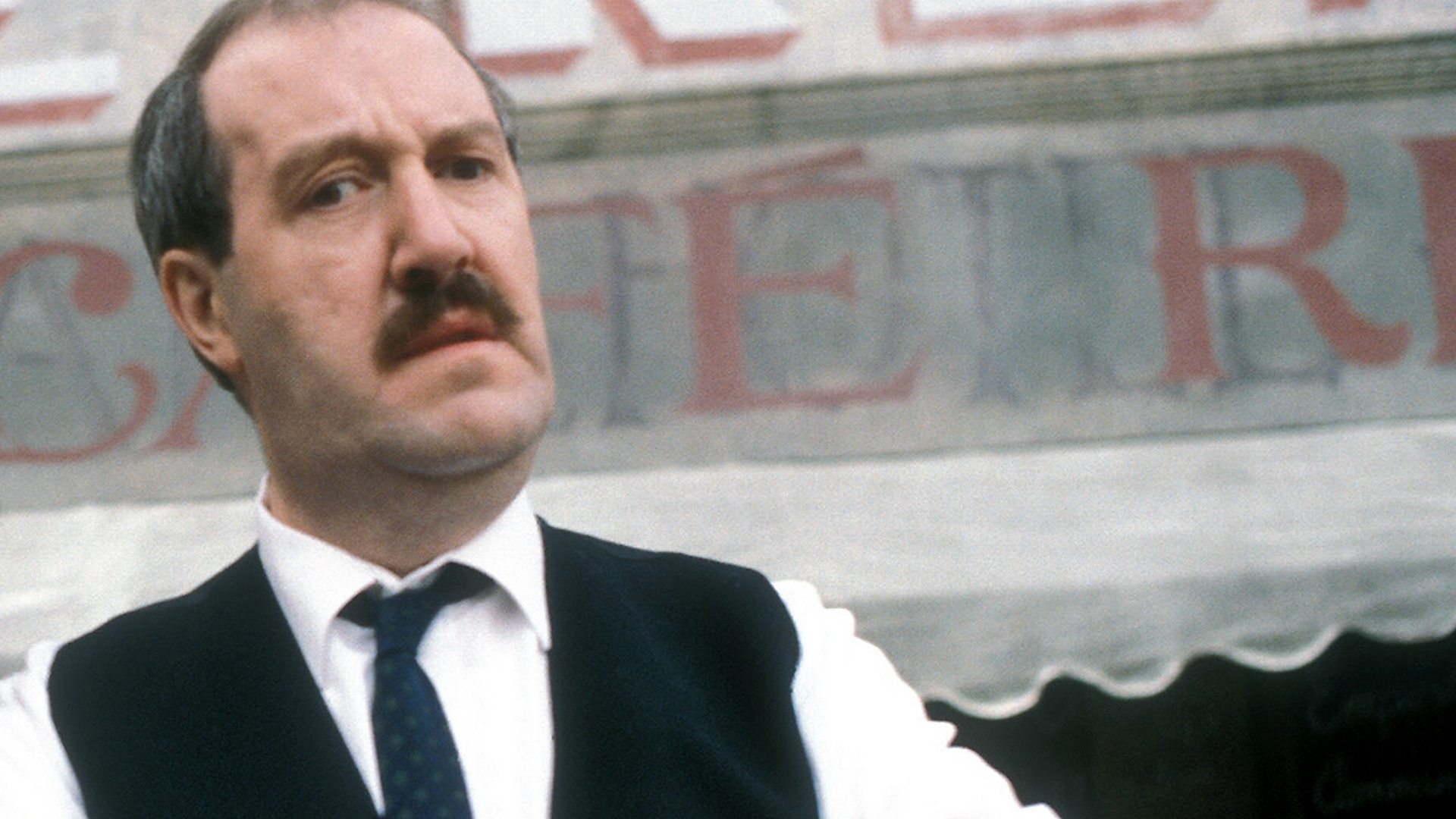 René Artois (characters name from the TV series, 'Allo 'Allo)
"Look. Because of this all, we will all suffer in terms of economics. We all agree to that. Biggest losers will be Russia as starters, the Bangladore Pact because they launched also, and China with their global dominance in terms of economics. Personally, it wouldn't surprise me if this results that the gap with the Chinese economics and the European will be smaller and smaller."
Professor Kherman Slump nodded and Dr Timmermans: "Yes. The Corporation calculates the same outcome. This will close more the gap with the Chinese economics with the European one, bringing them nearly if not completely on the same level."
Artois nodded to Dr Timmermans and Rene continued: "It is possible. However, it is too soon to claim this. We need to study the effects. However, I can imagine that the Chinese Leaders will dislike Russia for this. Perhaps their diplomacy will turn out stone cold as well. However, we are counting us rich. We shouldn't." Artois looked seriously.
"How do you mean this?" the reporter asked
"Simple. We expect that Russia, China and the Bangladore will suffer greatly, and Europe will suffer less, right? What if those expectations aren't right? And Europe will suffer harder than we are expecting?"
"I understand. So what is your advice Professor Artois?"
"Well, as for Europe, the US and the SAP.. stick together, to resist the crisis better. Perhaps even with China. I am sure they got spare bank accounts for this to fill the gap. As for the financial markets: stay away from the Russian, Indian, Pakistani, Bangladesh, and even from the United Kingdom."
"Wait, the UK? London? Why?" the reporter asked curiously.
"Simple. Both Russia and the United Kingdom has spent billions in upgrading their military. Now, with this financial crisis, how do you picture they can fulfil their loans and debts? Second, speaking of the United Kingdom, I didn't hear anything of an trade agreement. As far as I am concerned, since they broke of the ECA, they also lost a tremendous economic advantage. Yes they got some trade agreements, mostly with Russia. And it is clear that Moscow will fall back into a crisis. We all agree to that. So London and Moscow are working together, and they will both hold hands while falling down."
London Financial District
"But London, I mean the United Kingdom, is a wealthy country?" the reporter asked shocked.
"They were yes. However, with all the military upgrades, and their plans to redesign the power grids, starting up mining operations, shared Russian relations, and all the protectorates what only costs money, I estimate this. Yes I know I am not fully aware of how much the army spending's are for both countries. It is also possible that only a small size is upgraded. But honestly, I doubt it. Second, new equipment costs more to maintain/maintenance it, then older gear. Perhaps it sounds ridiculous, but older gear can be repaired with already broken vehicles. Just strip the good parts and repair another with it."
"Thank you Professor Artois. Do you hold an opinion on the rumours?"
"Yes I do. It is very foolish way to act as a world power to meet your own demands. I agree with Mr Udo Kiers with this. They played with fire, and they will burn their behinds with it. I am not talking about war, don't get me wrong. But thanks to this all, the entire planet will fall back in terms of economic tradings like in the time of the Global War on Terror. Everybody for themselves. I also think that China and the European parties will suffer from this, since both parties are more globally active then other factions."
"Thank you. I would thank all of our guests today, even our Mr Kiers and Sinston, who appear to had some.. issues…" the men laughed a little.
"We hope that London, Moscow, Brussels, Washington, Beijing and the SAP will report on the outcome of this event. Good night everybody.."
Outro.
OOC: Secondary effects of a financial crisis can cost stress in terms of diplomacy, since primary effects is hard to 'count'